I finished this a few weeks ago just in time for the really cold weather!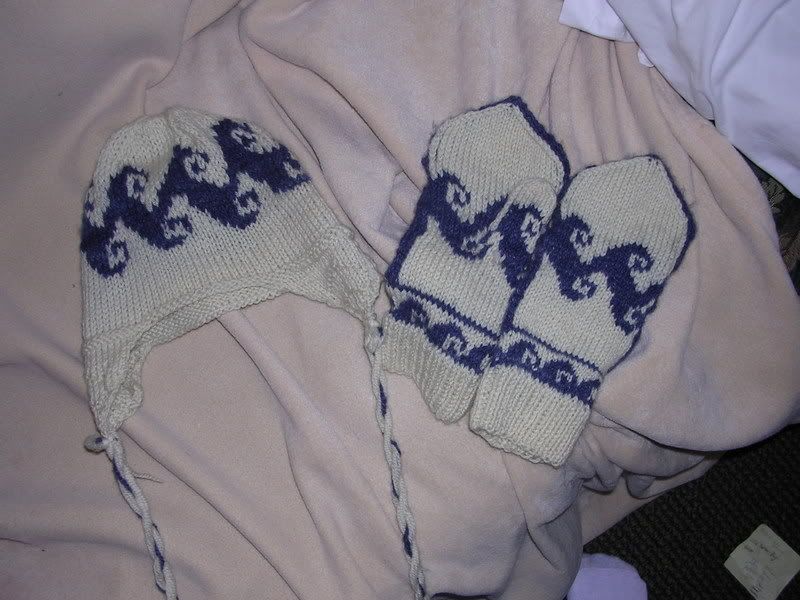 I used the chart provided for the hat and a template for the mittens and combined the two. This was my first attempt at fair-isle knitting or norwegian knitting.
here are the links to the patterns I used.
http://knitty.com/ISSUEsummer06/PATTswell.html
http://www.helloyarn.com/genericnorwegianmitten.htm
P.S. don't use the wave chart at helloyarns if you want the mittens to match the hat it is a little different.