so I had this boring boring boring green hoodie that i loved dearly. and then one day I took another look at it and remembered and idea that i had seen here on craftster and I got to work, i cut it off right under the tits, grabbed some fuschia satin i had lying around and created what my fiance has since duubed
"The Dino-Love Sexasaurus Hoodie-Shrug of Sexy Sexy Doom"
and ummm here it is.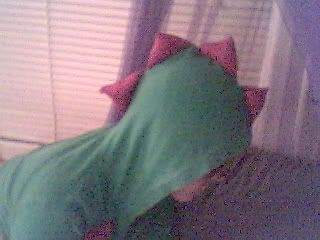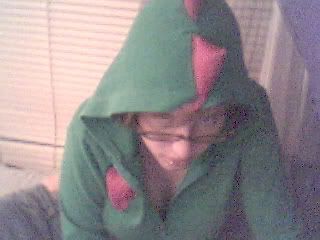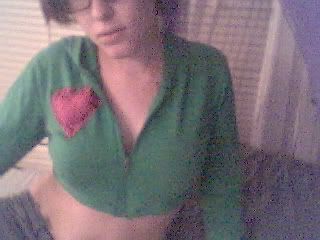 word.
questions and comments would make me ever so happy!