The first four are on reusable fake nails.
Ice Cream themed nails, with 3D ice cream and pink whipcream fluffs and glitter tips.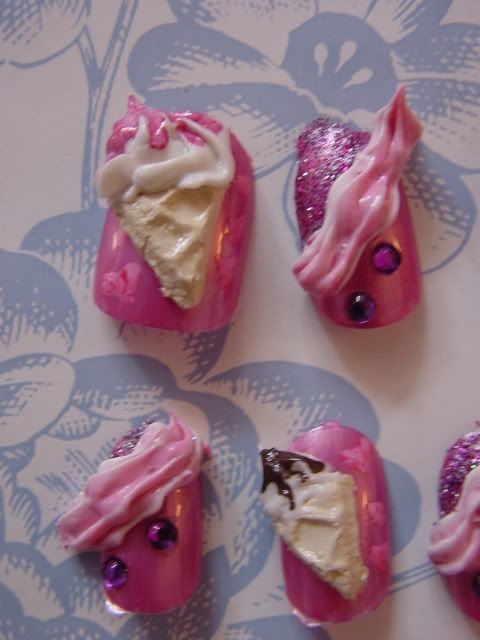 Card Suit nails in black and red.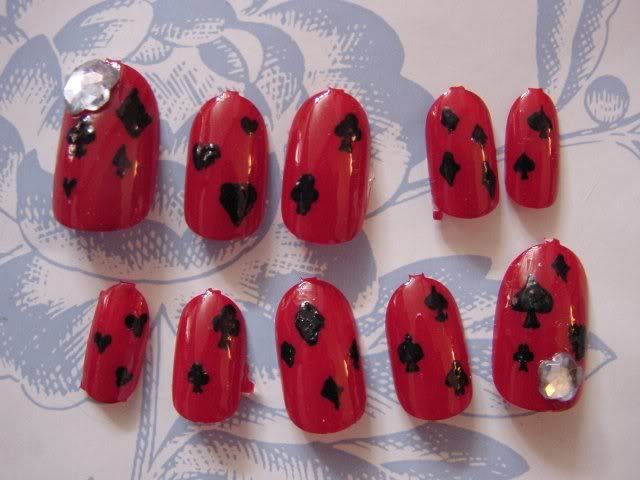 Sweets Themed with chocolate bars, lollipops, macarons, cookies, and ice cream cones.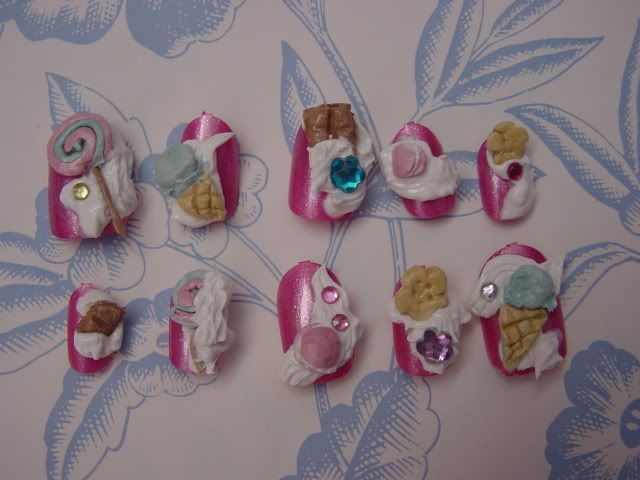 More sweets themed
These last ones are directly on my nails. Featuring music notes and hearts.
:DThanks for looking!