I got this pattern from the sprite stitch forum board (forget exactly who made it, but it rocks!), and I had a blast making it. I looove doing simple fun colours, plus this is pretty much my favourite video game that I don't own, lol.
Here's a close up of the stitches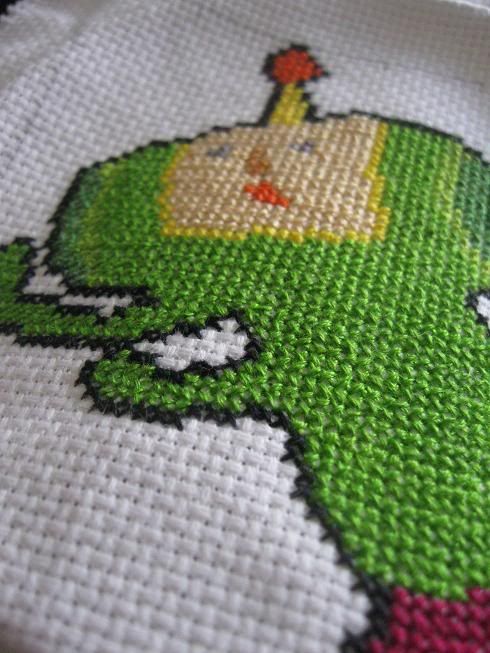 And to suit the crazy happiness of the game, I did a quick modification of a cheapo Value Village frame...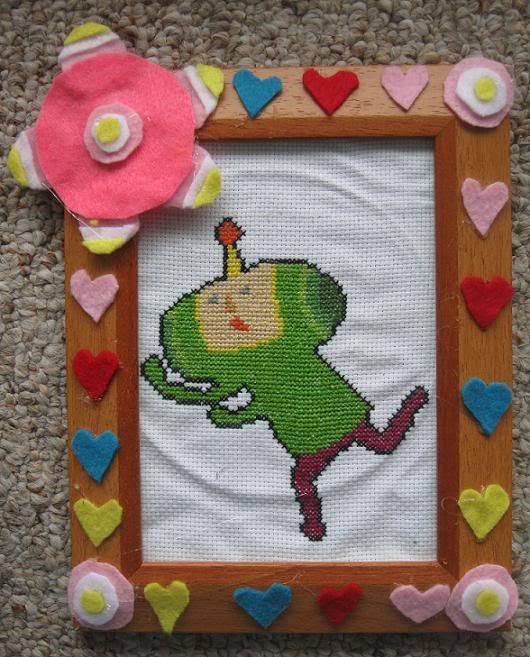 Can't wait to hang this up somewhere!