My daughter turned 4 on Sunday. She dove headlong into her princess phase a few months ago, so, of course, she wanted a Princess Tea Party.
I decided to make her a princess dress out of an old lady nightgown I bought a few years ago for a Halloween costume. I wanted to make sure it was different than any of the Disney princess dresses my SIL gave her for Chanukkah. I also wanted it to be a surprise -- which meant I couldn't try it on her as I went. I had an idea in my head, created my own pattern, and it *sort of* turned out like I pictured it, but it has issues for sure. The top could use a little more coverage, for one, but she won't hear of my reworking it.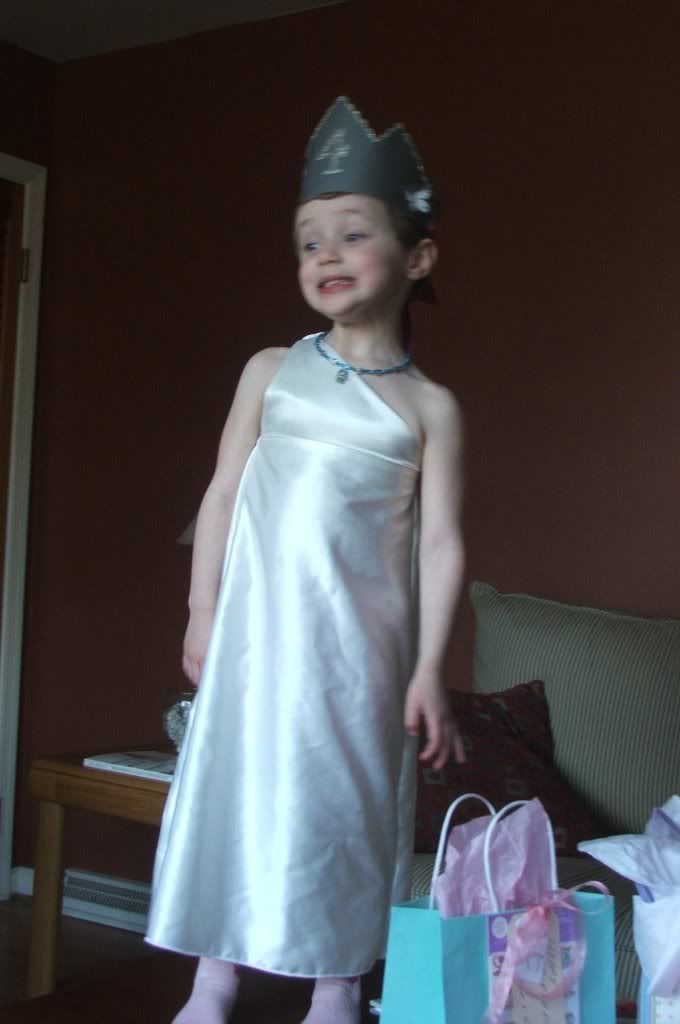 (A smooth bundt pan wold have worked better, but honestly, I just have no need for another cake pan! Oh well.)
So, my dress won't win any prizes, but it was great fun to make, she loves it, and I got to use my new serger all at one time! I made the crown and necklace, too. And the princess cake, though she was none too impressed as she was really hoping for "a flat cake with PICTURES of all the DISNEY princesses on it." We're doing a get together with my in-laws this weekend, so off to Shop Rite I go to order one of their bland-tasting photo cakes. (-: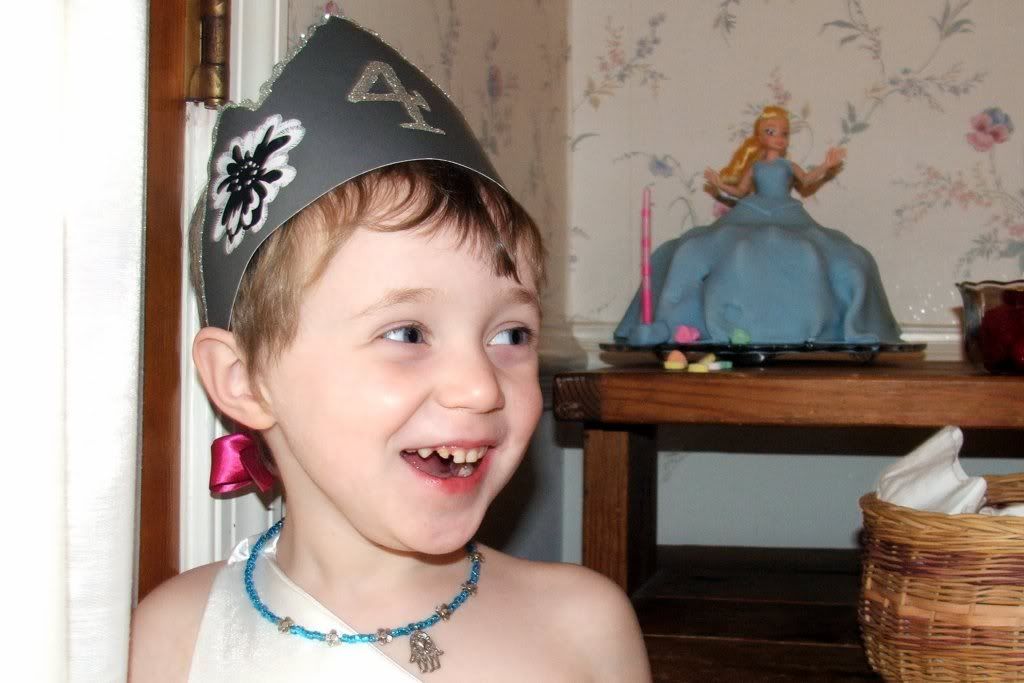 thanks for looking!