I really liked this fabric and debated for about a month or so on what to make from it and i was sitting in front of my dress form and went "A dress! That's what I'll make". Anyone that knows me, knows that i absolutely hate dresses but I think I would cave and wear this one..
I'm not sure if i should hem the back or leave it a little longer than the rest of it..what do you think?
you can sorta see the hemline.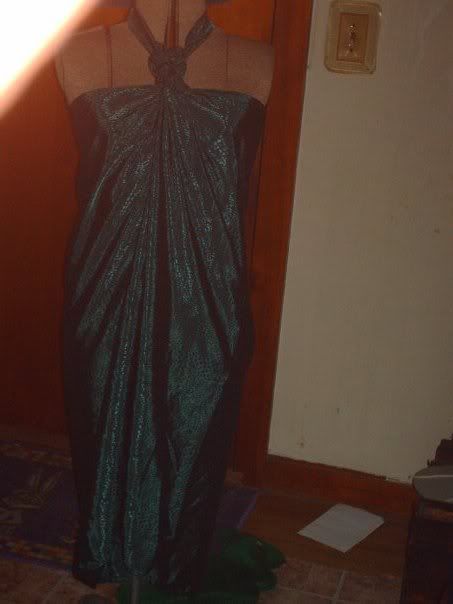 I love the knots at the neckline.
I think it needs a belt or something at the waist...I'm not sure tho...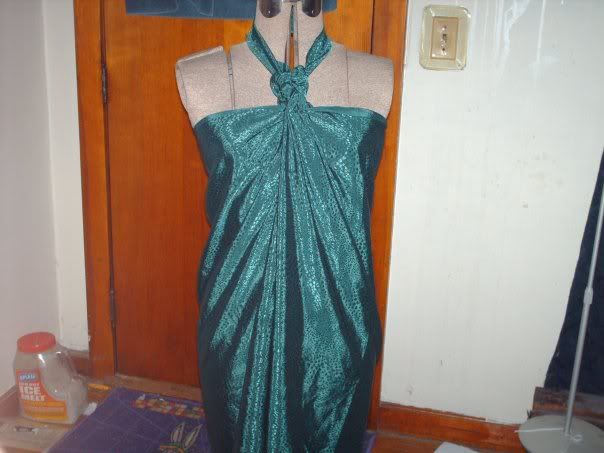 Suggestions would be great