I posted a while back with a good amount of my Barneston illustrations... Anyways, I'm getting back into it and I'll be keeping you all updated as I go!
Hope you like em!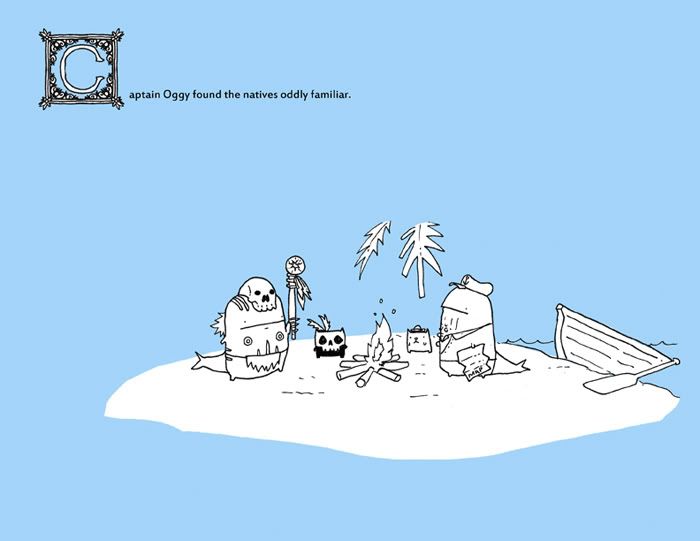 'Captain Oggy found the natives oddly familiar.'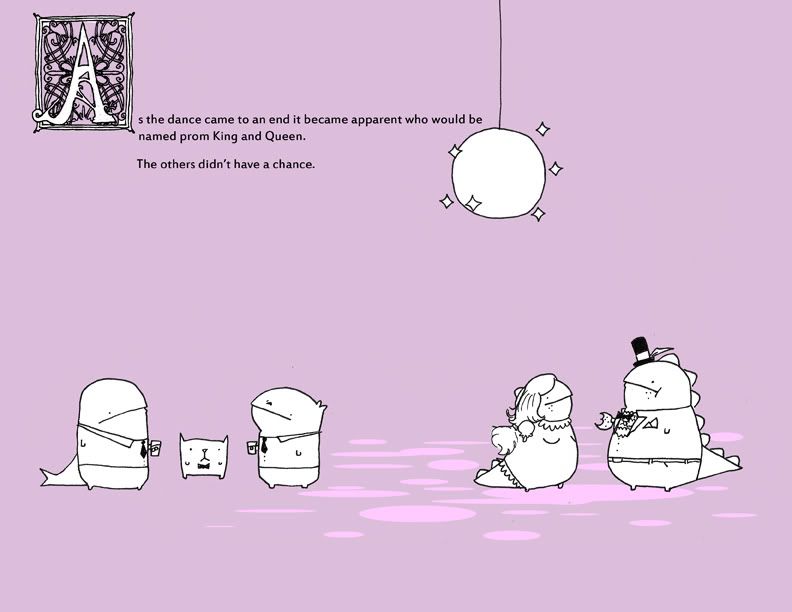 'As the dance came to an end it became apparent who would be named prom King and Queen. The others didn't have a chance.'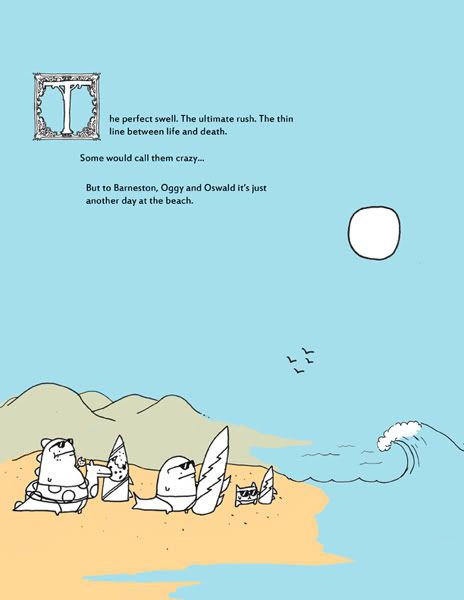 'The perfect swell. The ultimate rush. The thin line between life and death. Some would call them crazy... But to Barneston, Oggy and Oscar it's just another day at the beach.'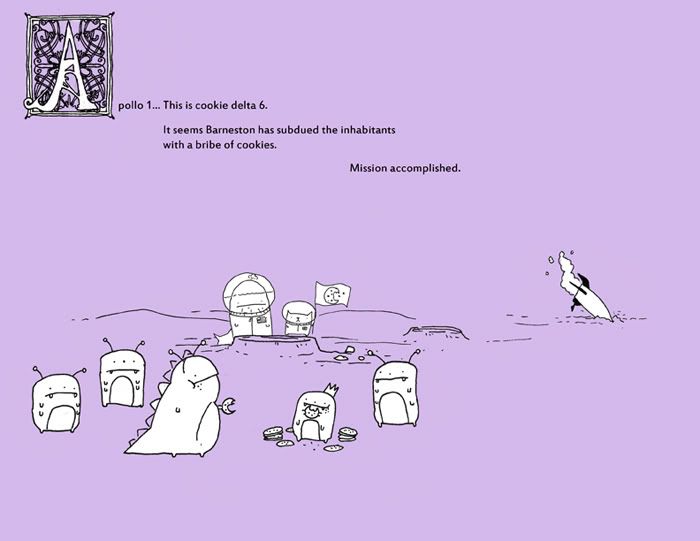 'Apollo 1... This is cookie detla 6. It seems Barneston has subdued the inhabitants with a bribe of cookies. Mission accomplished.'
10/5!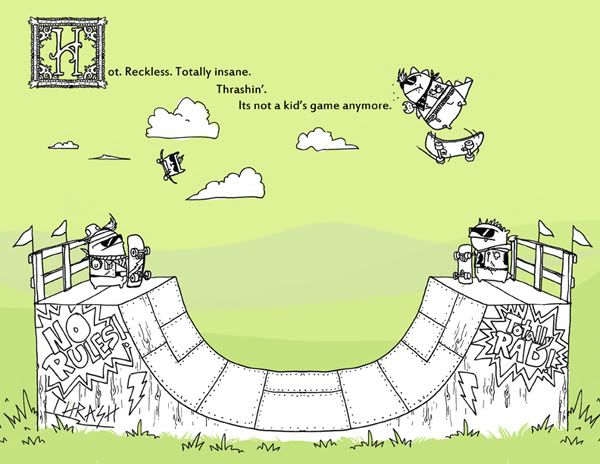 10/7!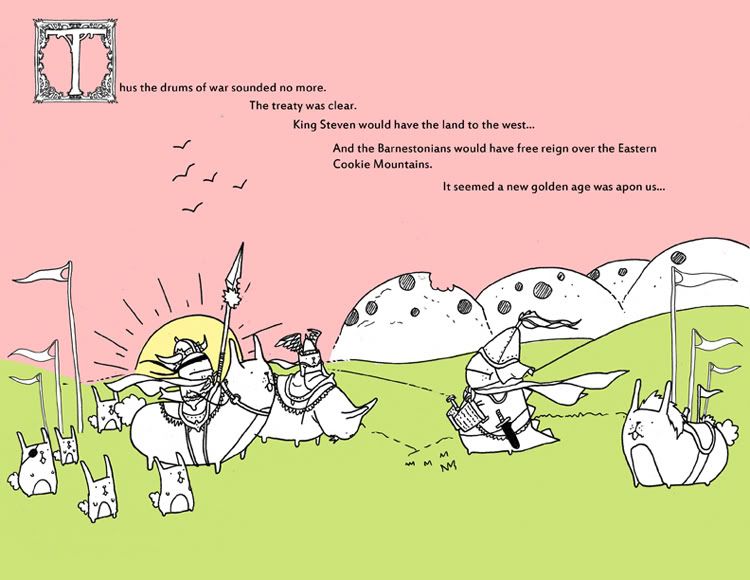 Thanks for looking!!