My partner was christie.mcnabb and she was an awesome partner! Here is the package she sent me: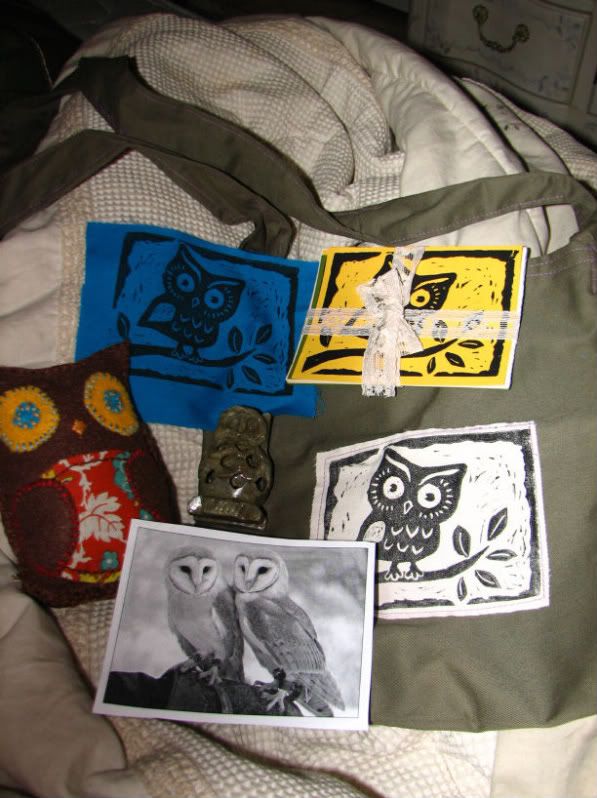 She sent me a fab tote bag (I love tote bags!), an adorable stuffed owl plush, a gorgeous carved stone owl figurine, a lovely card, a fabric swatch and a little stationary set. I loved everything, Christie! Thank you so much!
Here is the package I sent to her: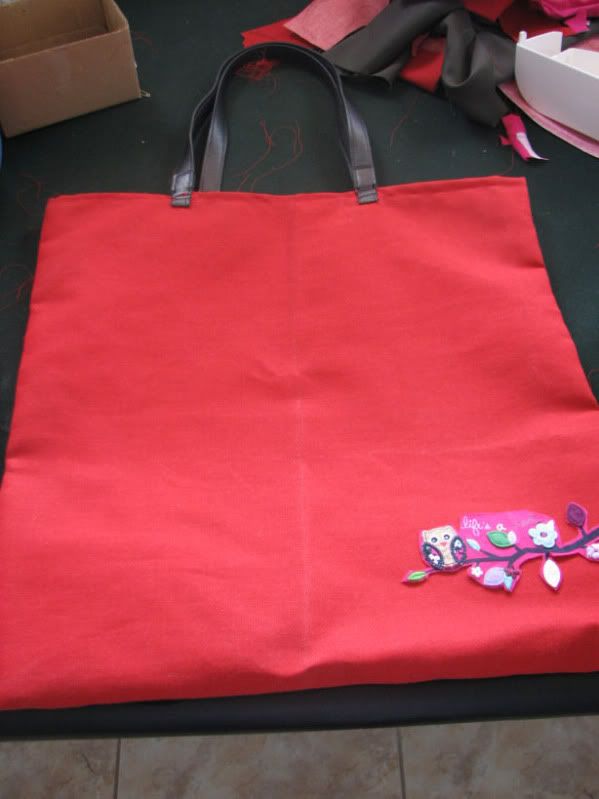 My package included a fully lined tote bag with leather straps, a little ceramic owl bucket filled with candy, a mini owl journal, a polymer clay owl necklace, an owl dangle for good luck, an owl tea towel and an owl pocket watch keychain. I'm glad she liked everything I sent her, and this was a super fun swap!!!