Here are the photos of the awesome/adorable/amazing hearts I received from all of my partners:
From cabaute:
From onecrazymom:
From QueenNinjaMonkey: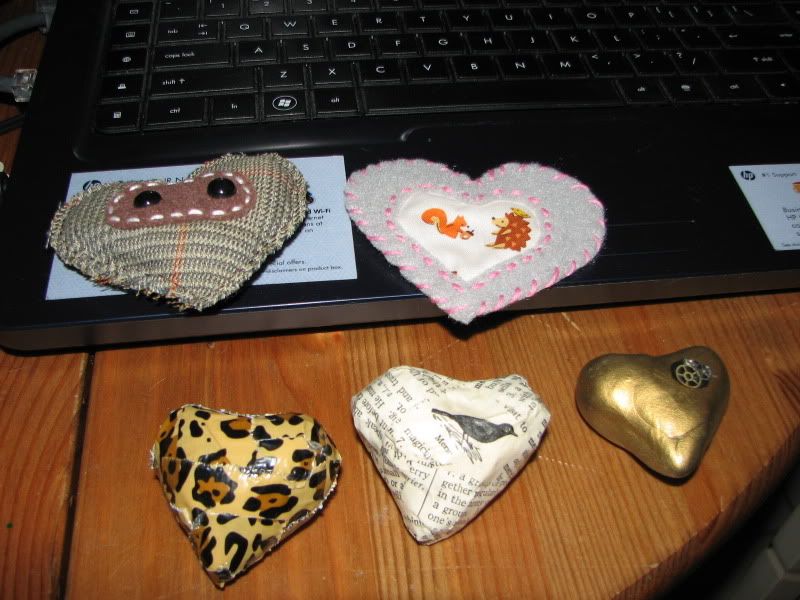 From Honeyd:
From Eclectic Dreamer:
They are all so adorable and creative. I love the various different mediums that were used to create them.
Thank you all so much! I love my jar of hearts.