We have rec'd our packages!!
First from Ashlyn (simplyfabulous), Kylee rec'd:
Handmade lipgloss Koolaide flavored! YUM! There were 2 but Kylee has just about fiished the first one
She also got pink & purple yarn (the purple is being used), a book w/bookmark, a hannah montana journal & pencils (not all in the pic), and a neat handmade card.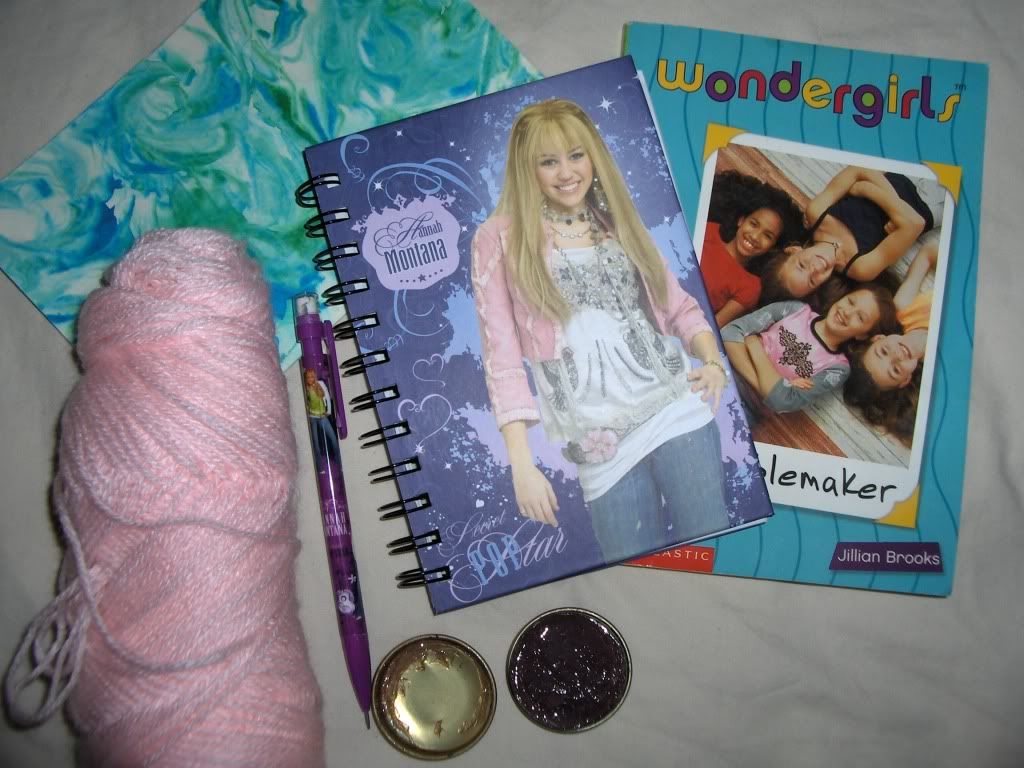 And her fav item of all:
A stenciled Jonas Bros Tee that Ashlyn did all by herself! GREAT GREAT job! Kylee is LOVING it!
NEXT, from Atlanta (babalina58) Amriana rec'd:
A cute little jean skirt purse (that has an A on the back pocket) and a little chalk board with her name on it!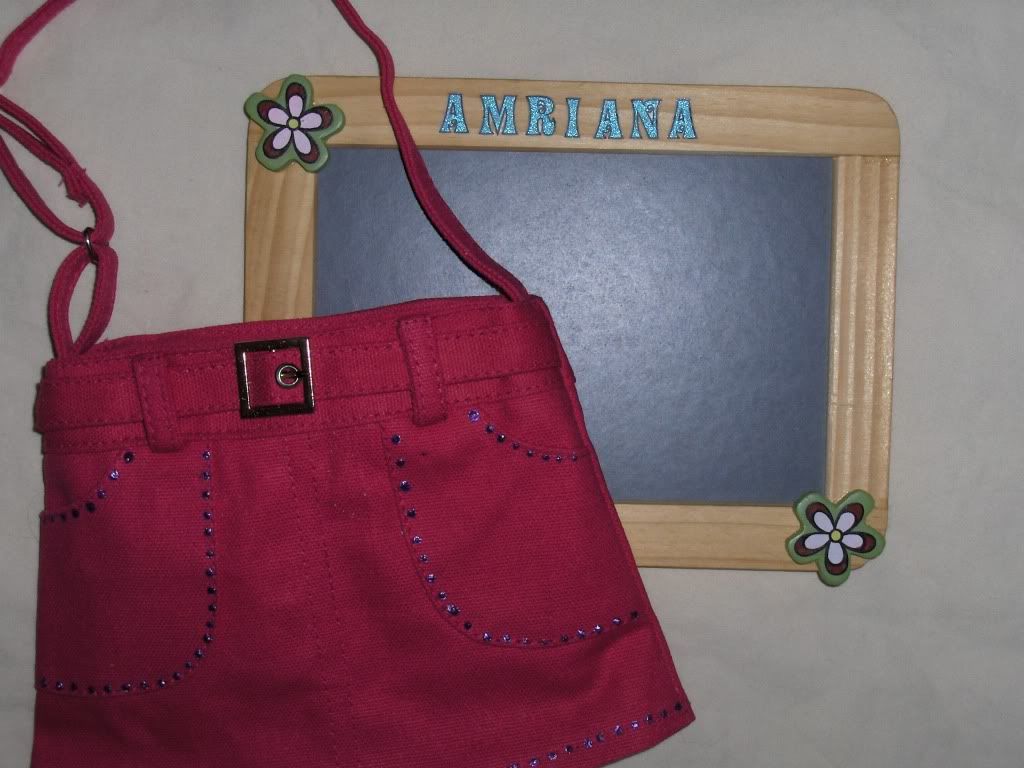 Cupcake mix & icing w/Tink cups!!
Flying (hanging) fuzzy bugs!! CUTE!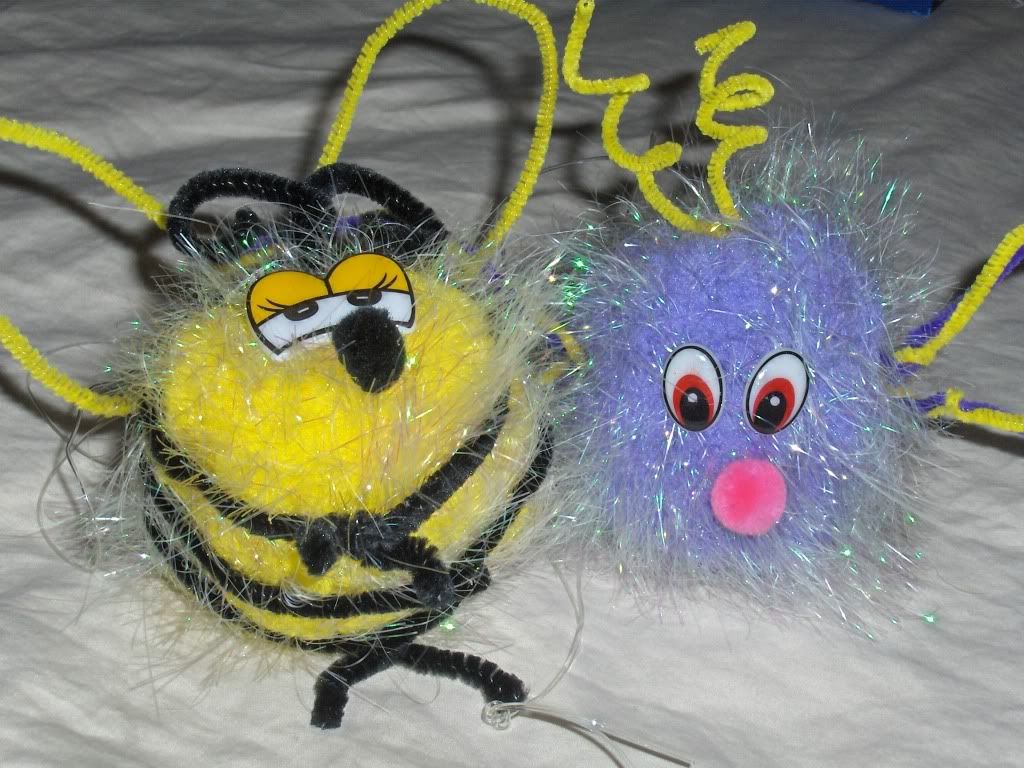 A frame that matches her room perfectly!
A door hanger & wooden "A" cutely decorated is a sea theme (which matches their bathroom!)
A pocket card with pixy stix, a Disney trivia keychain book, and a princess necklace:
Adorable hair clips:
Hannah Montana magnets & a velvet art coloring set: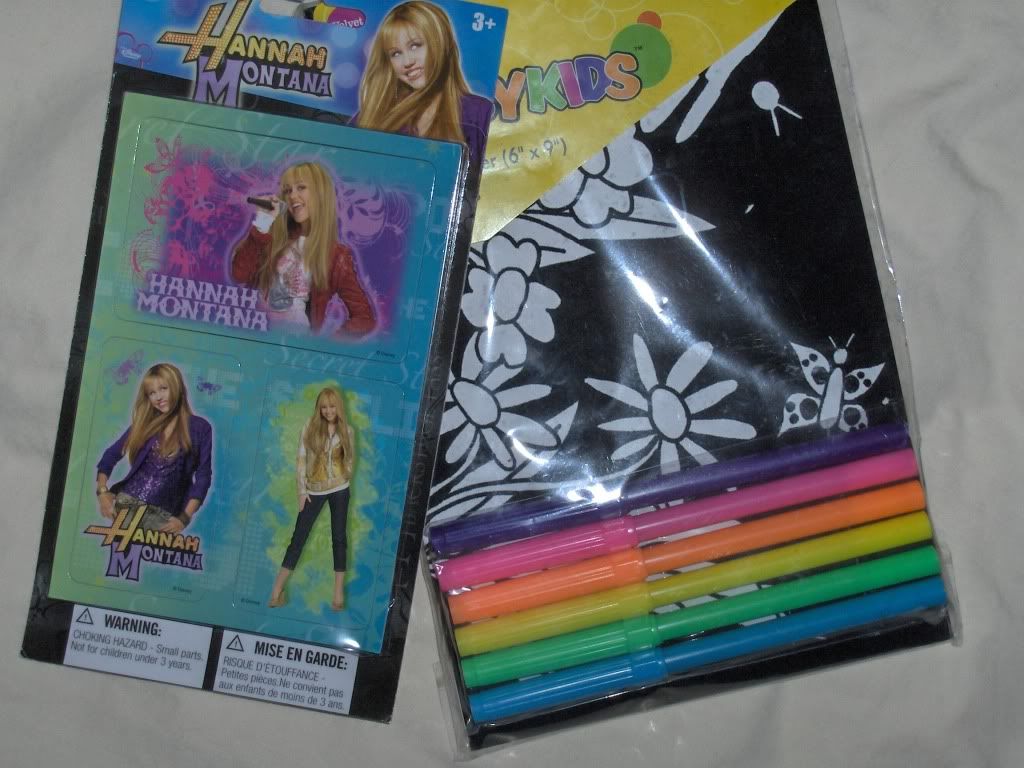 Annnnnd an APRON! she loves to cook!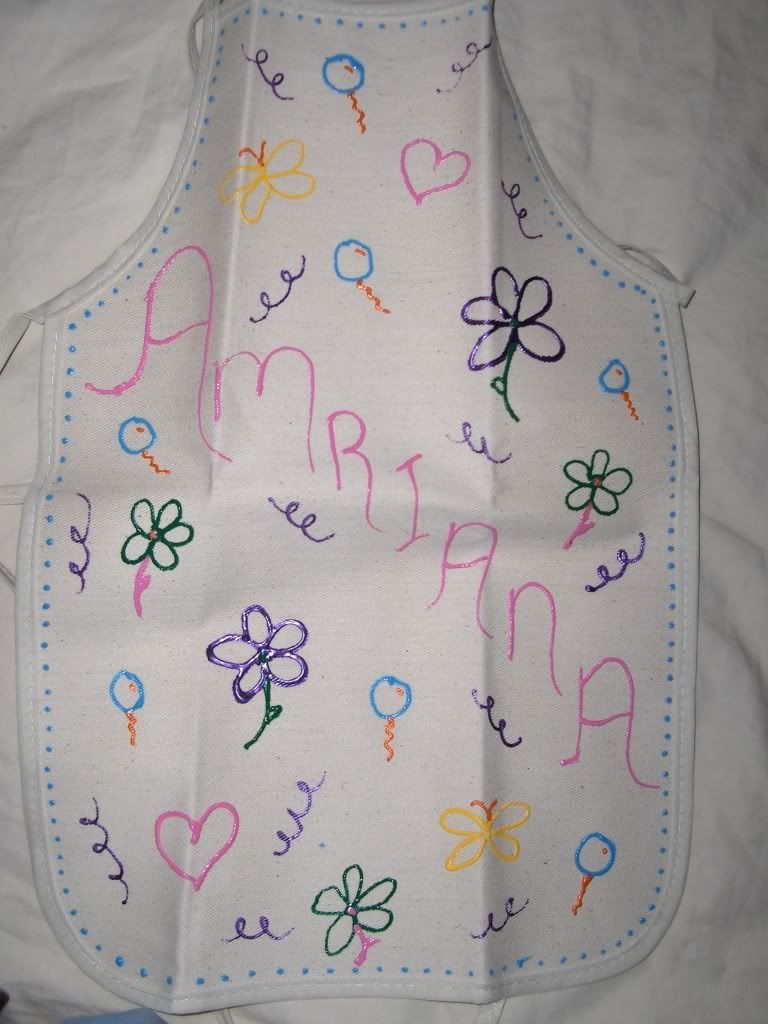 The girls were very spoiled and LOVE their packages thank you so much to SimplyFabukous & Ashlyn and Babalina58 & Atlanta!