Man I forgot how much fun these are. I made a few charms yesterday. I used sharpies for all of them.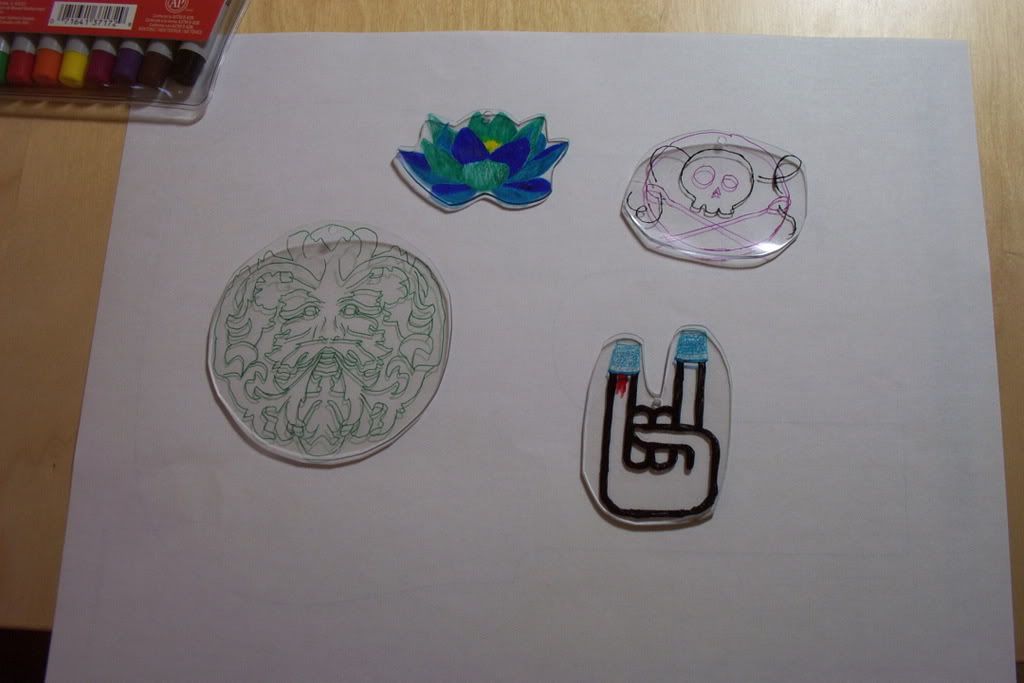 The group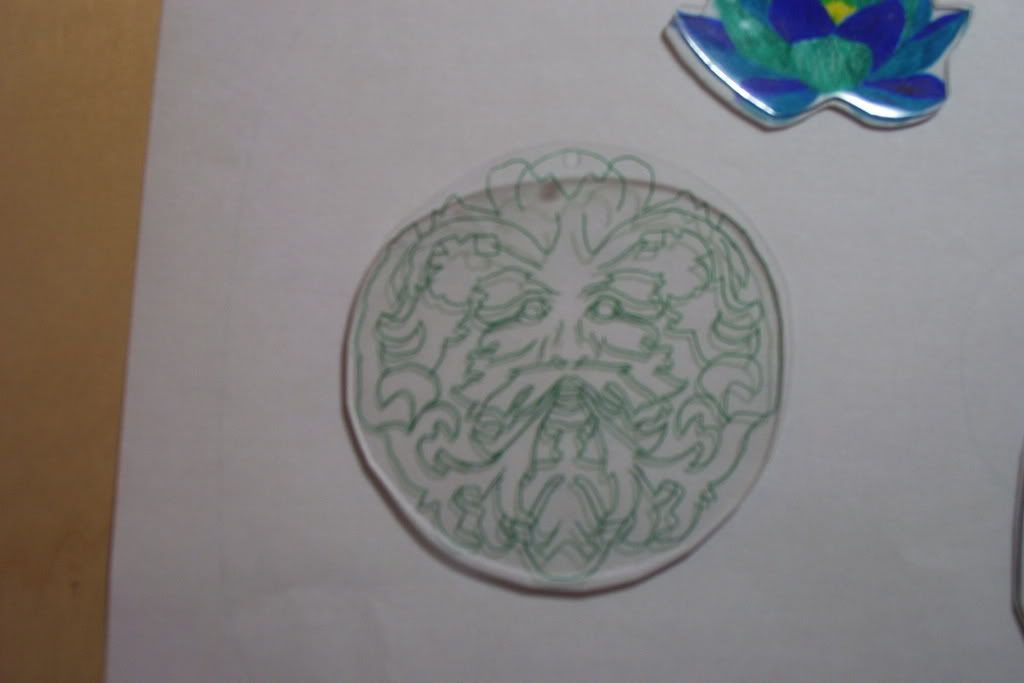 I got this greenman image from an online greenman coloring book.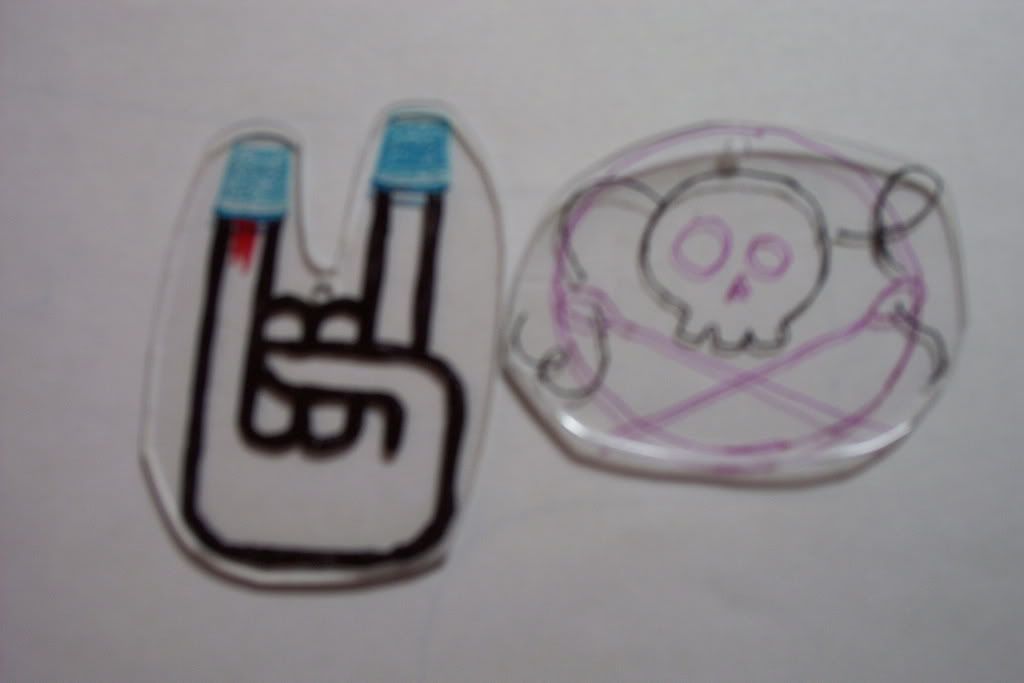 A threadbanger.com image and a urbanthreads.com image
The blue flower one is supposed to be a lotus blossom.