This was my first attempt at silk screening.
it was time consuming.
but
it turned out better than I imagined.
it's my dog, Tinkerbell.
She really is the perfect dog.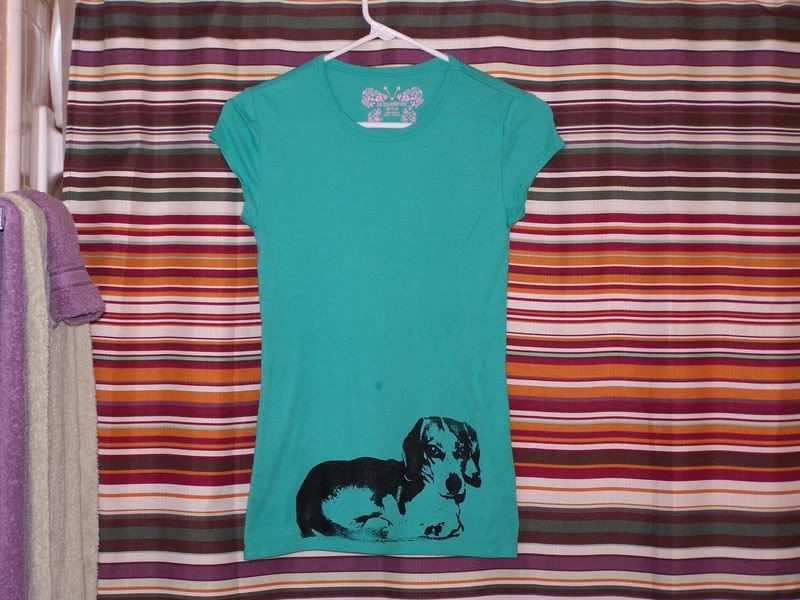 it looks kinda splochy in the pic, but I mixed silver and black paint so it just has a glare.
the only thing i wish I would have done is to not center it.
I think it would have looked better if she was more to the left.