Bicycle dress! Yeah!
When I found this fabric at a thrift store:
I knew it had to be mine, and had to be a dress. Problem is, it's super sheer (no clue about it's oriignal intent, anyone have thoughts?) and had to be triple-lined. It worked out so well I am wearing navy bra & undies in all these photos.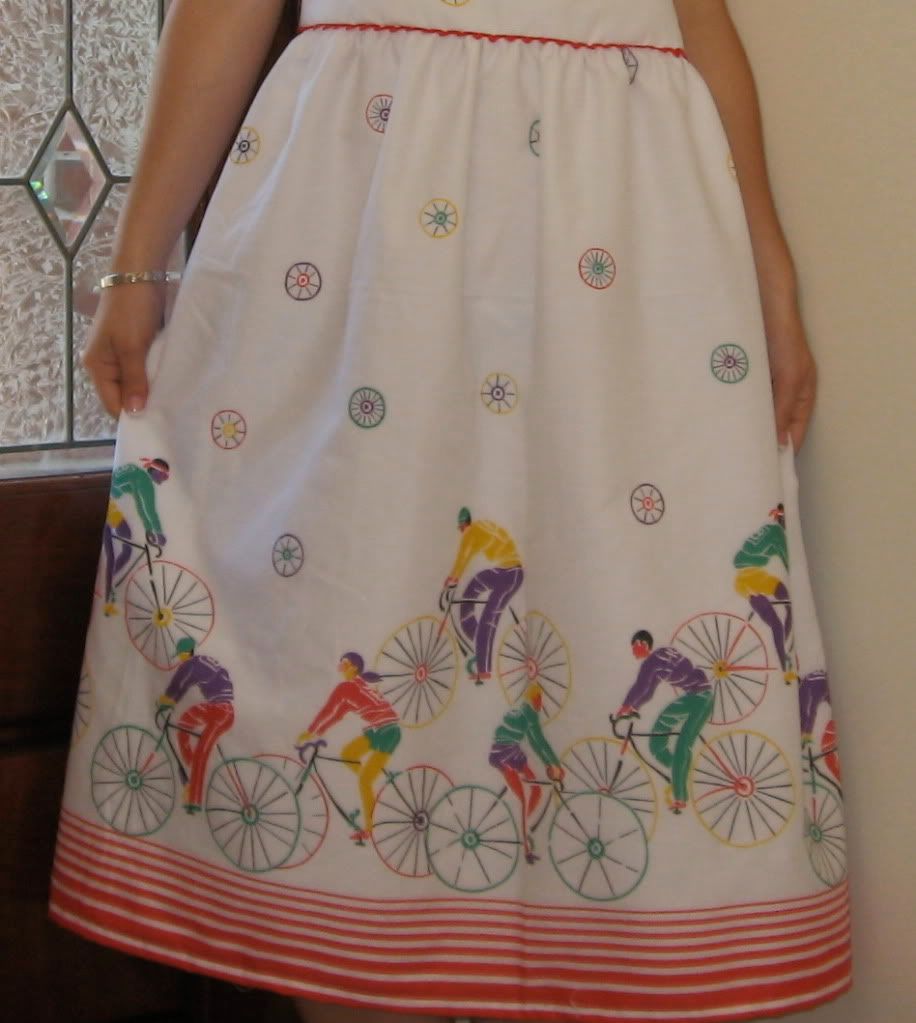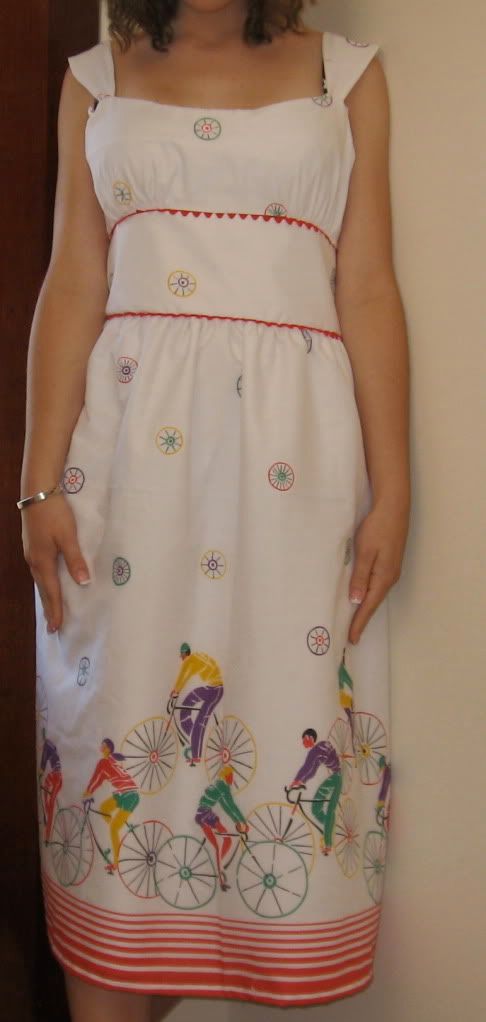 I have been working on this for ages, but swap stuff and work seems to get in the way! I wanted to have it done by the Houston Art Car parade, no such luck...in fact now it's a teeny bit too big. Oh well!
Construction notes:
I sewed the rikrack to the main midriff piece, then sewed the rest of the bodice to that piece. It worked out well and gave a nice finish to the waist and bustline. Here you can also see how many times I lined everything! I also added strips of interfacing to the neckline and back lining and to the entire lining of the midriff. I didn't want any undue pressure to be put on the original fabric, with it being probably 30 years old and so thin to begin with. For the skirt I simply gathered what was left over.
Yay! The colors make me so happy!