All right, the others were good, but ShesXCrafty hit the nail RIGHT ON THE HEAD. I LOVE IT SO MUCH!!!
Front
Flower detail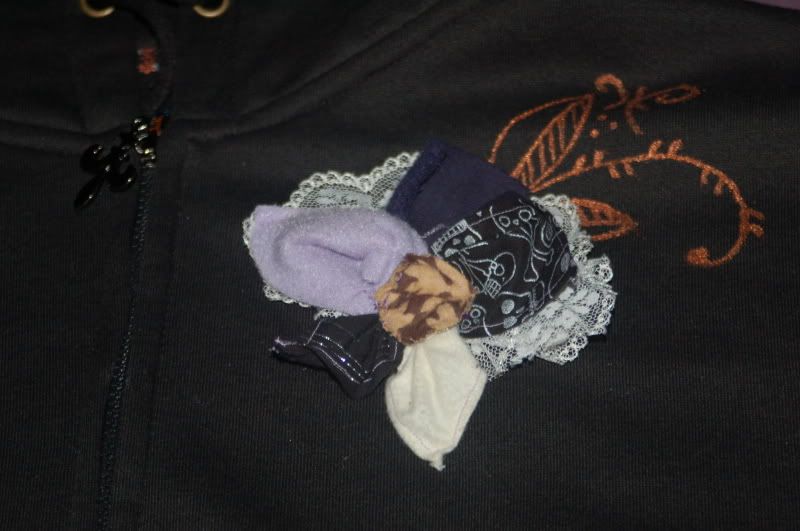 Flower Detail 2
Back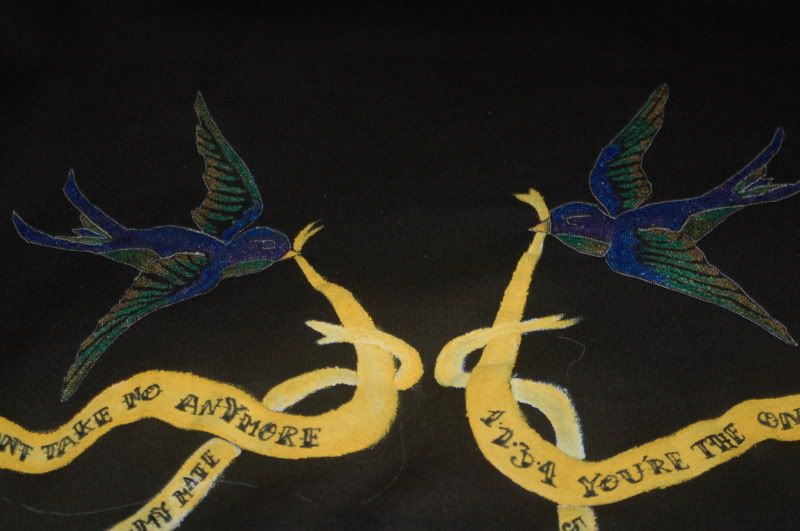 Sparrows
Needless to say, i'm BLOWN AWAY!!!!
She even put my favorite quote from one of my favorite movies on the back!
"1-2-3-4 I won't take no anymore
5-6-7-8 I want you to be my mate
1-2-3-4 You're the one I adore
5-6-7-8 Don't run from me cause this is fate."
It's from But I'm a Cheerleader. It's a hilarious movie if you ever watch it. I highly recommend it =P
THANK YOU SO MUCH SHESXCRAFTY!!!!!!!!