I made this out of three 16x16 cotton napkins that were very cheap on sale and had a cute design. The pattern for the purse is my own.
I wouldn't count it as a recon as I didn't actually use any of the existing seams.
The main body is one whole napkin that I pleated on both sides (first time with pleats, too!).
The handle is just slightly shorter than twice the length of the napkin and was made with 4 separate pieces of fabric... I am quite proud at how well the pattern lined up.
I sewed the pocket onto the lining (scrap fabric) an added an edge at the top to cover all the seams. The opening is quite wide and stays closed pretty well when it's on... I was going to added a button but decided there was no need.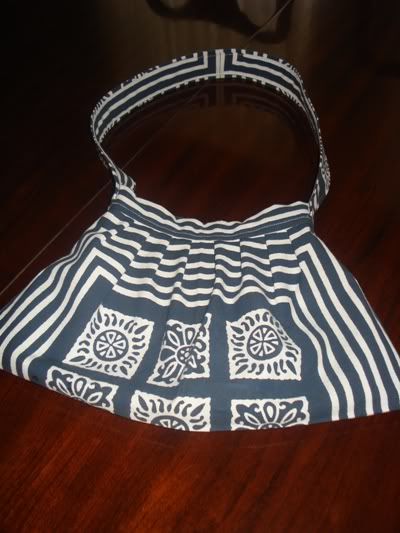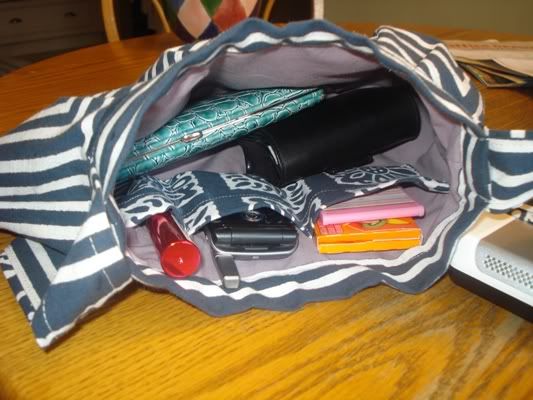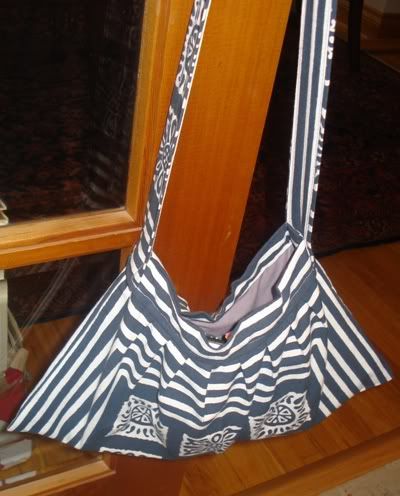 This is my first professional(ish) looking sewing project and I'm really happy how it turned out! Hope you like it! Questions/comments/criticisms welcome