i made a silk screen print on a couple of t-shirts with this picture: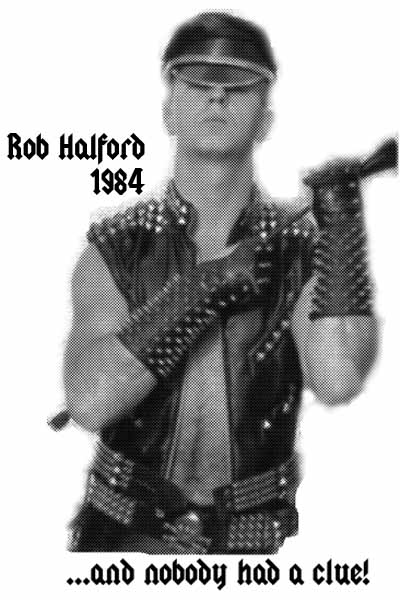 it's a picture of rob halford, the lead singer of 80's british heavy metal band judas priest.
rob was gay but couldn't tell anyone since he was afraid that it would affect the bands popularity. so in order to express himself he started wearing the whole leather outfit that was popular among gay people in the late 70's. a whole world of heavy metal fans started dressing just like him and that is the reason that metal heads still wear this stuff!

looking at this picture from the cover of a music magazine in 1984, one can wonder, how come NOBODY had a clue??!

here is a lousy picture of one of the shirts that i finished: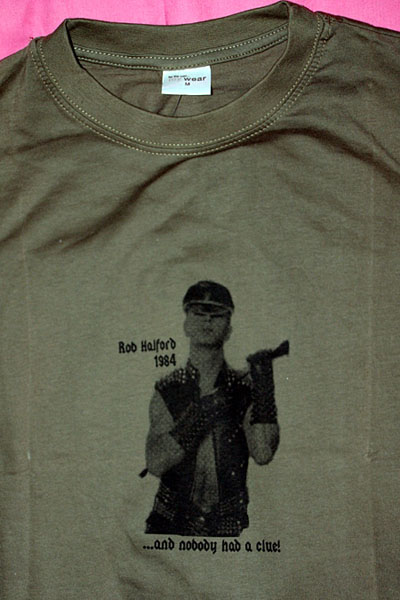 let me know what you think!
i'll try to post some better pictures soon.....