This afternoon I received an angel package from fiberartist4life and I had to share with ya'll the amazing felt sushi she sent me.
Here's the bento box she made me with matching drink coasters and my trainer chopsticks.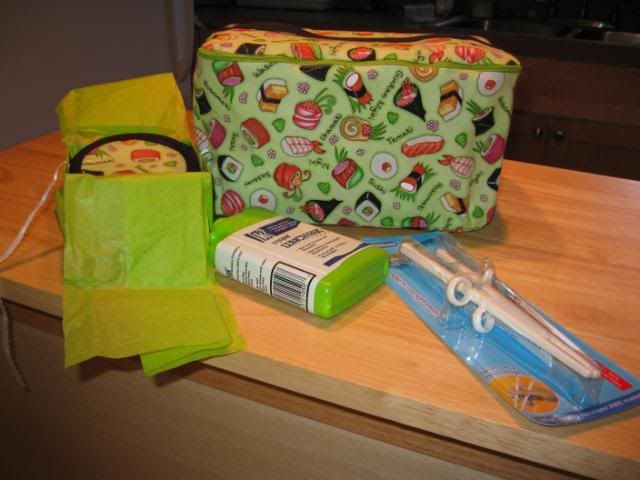 I opened up the bento box and this is what I saw...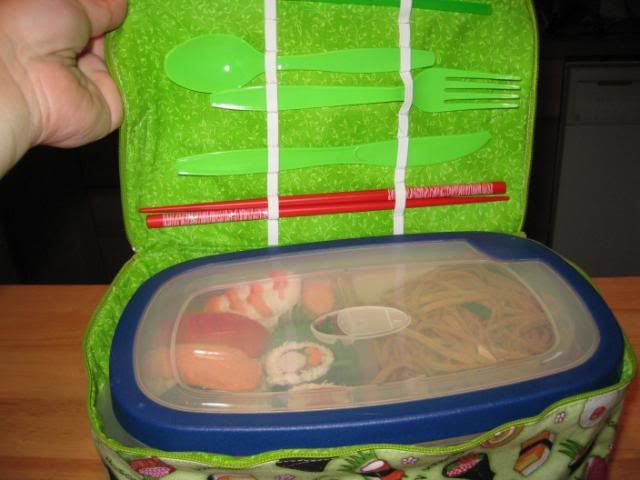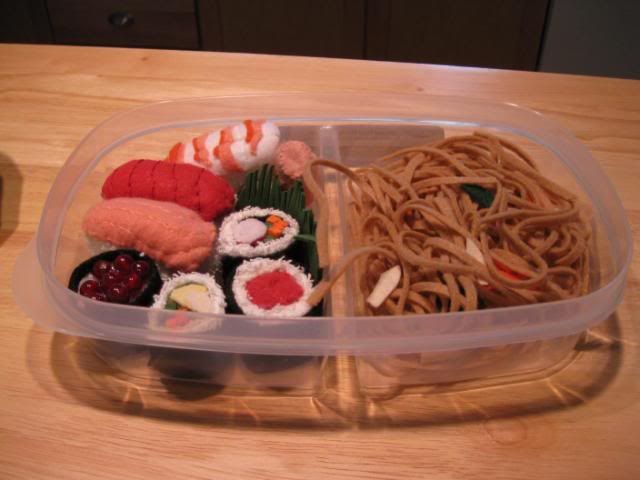 Wait that's not all...there was a felt fortune cookie and felt soy sauce also.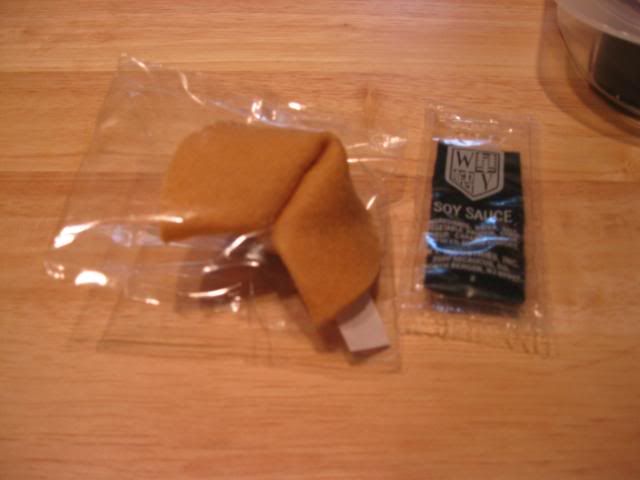 Thanks for letting me share. love2teach