I have been trying my hand at creating patterns, and have kept it simple for the most part. I needed a toddler size bag, big enough for a day out but smaller than the massive baby ones. I came up with this, it's a mash up of a lot of design elements I like.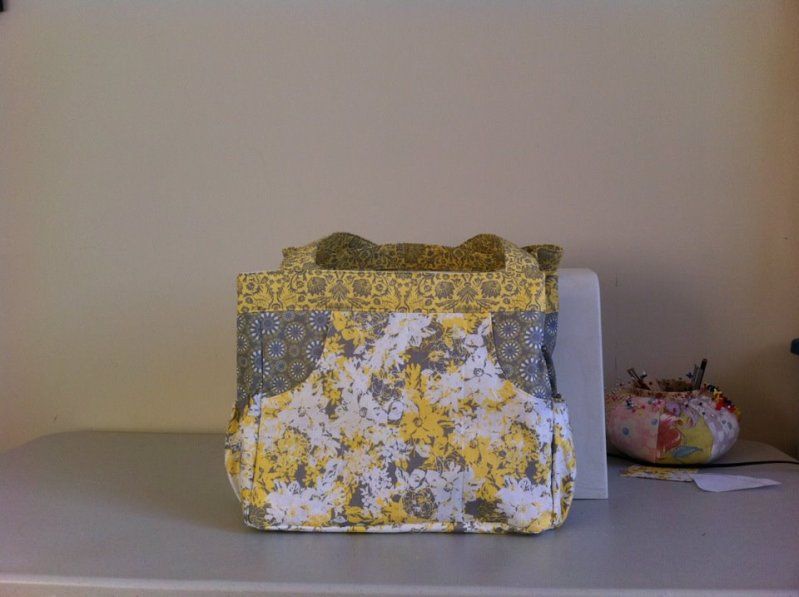 this was the first version, with the larger band.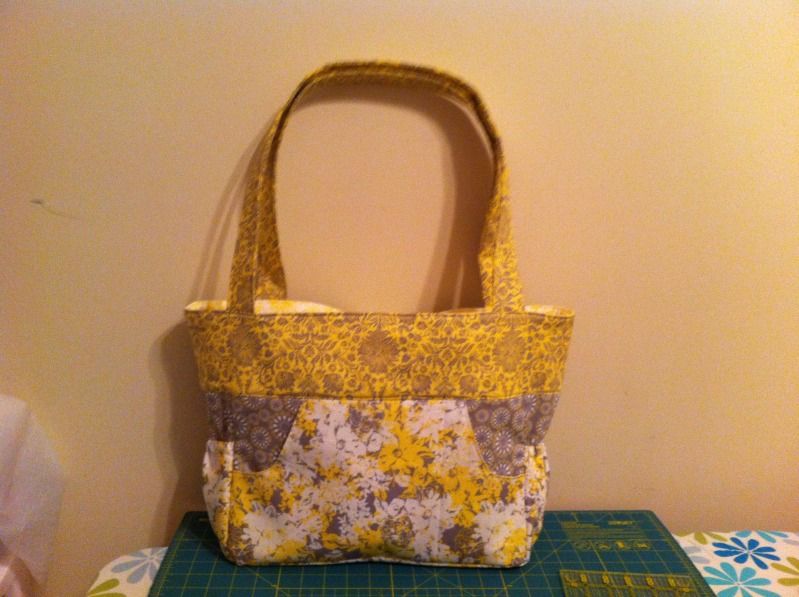 I am trying it today, so far so good. The side pockets fit my iphone in one and his sippy in the other. Which one do you prefer?
When I am finished with the total design, I will post the pattern as a free tutorial on the blog!