So, a few months back, I posted the first two dresses from my college portfolio, and promised to post more later, so here I am (: Two more dresses for your viewing pleasure.
These were constructed completely from reconned materials, in an effort to explore how the recycling movement might affect the fashion and costume design industry in the near future. However, I branched off into the extreme just a little, and these dresses didn't end up very wearable, so I suppose they're more work of arts. Nonetheless, I fell in love with these as I worked on them, and enjoyed the challenge! And all in all, I spent about 80 cents total on both.
First, the Magazine Dress, modeled by one of my besties, Natalie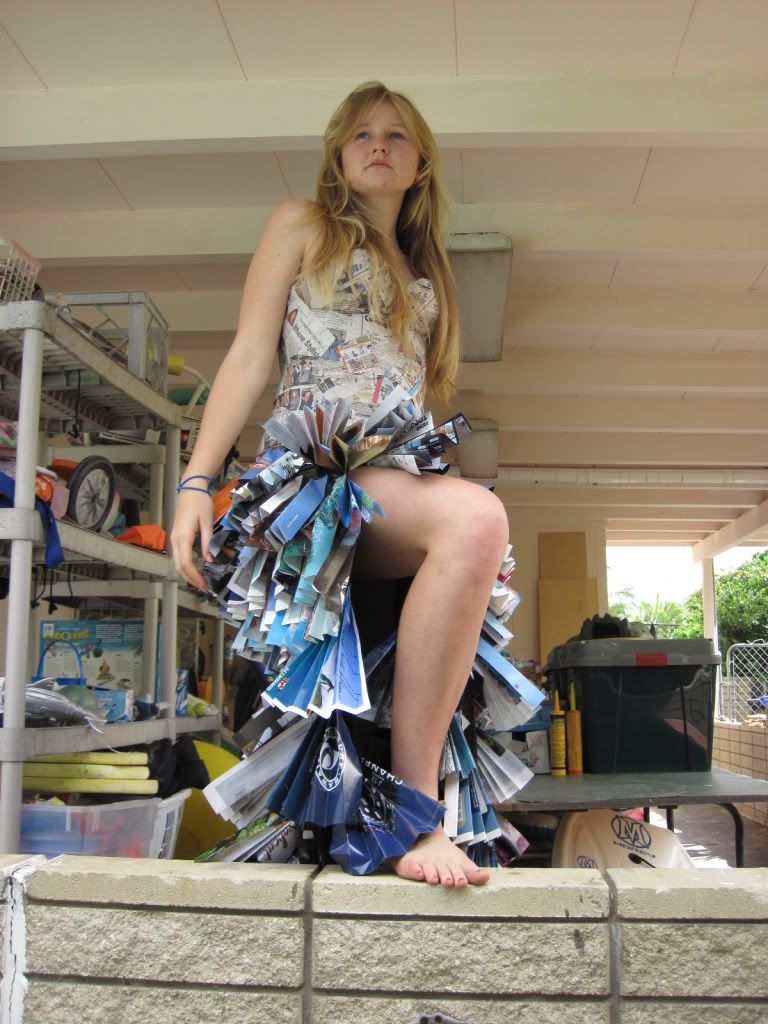 It's made out of an old tank top, wrapped in duct tape and cut out in the right shape, then paper mached, and the skirt is made out of an extra large black trash bag covered in blue magazine pages folded into fans. These all came from those free surf magazine around town There's also a slit down the right side of the skirt to make it easier to walk, and not as hot (: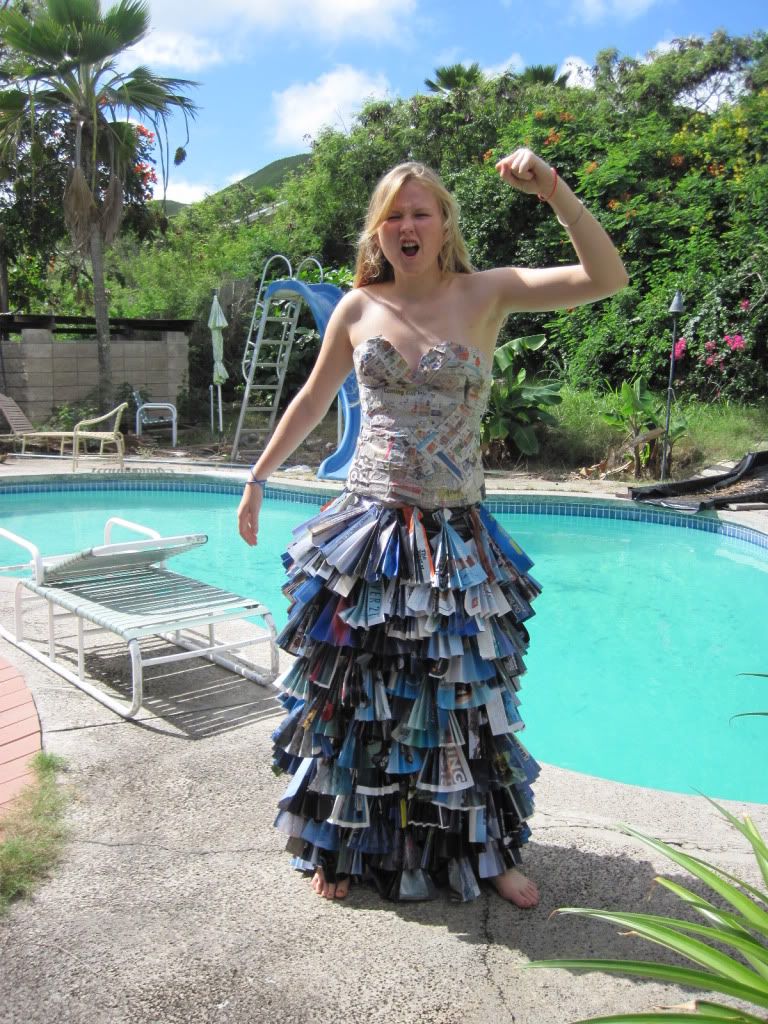 Natalie loved it, in case you can't tell
And the Map Dress, worn by Asia. You might recognize her from my other post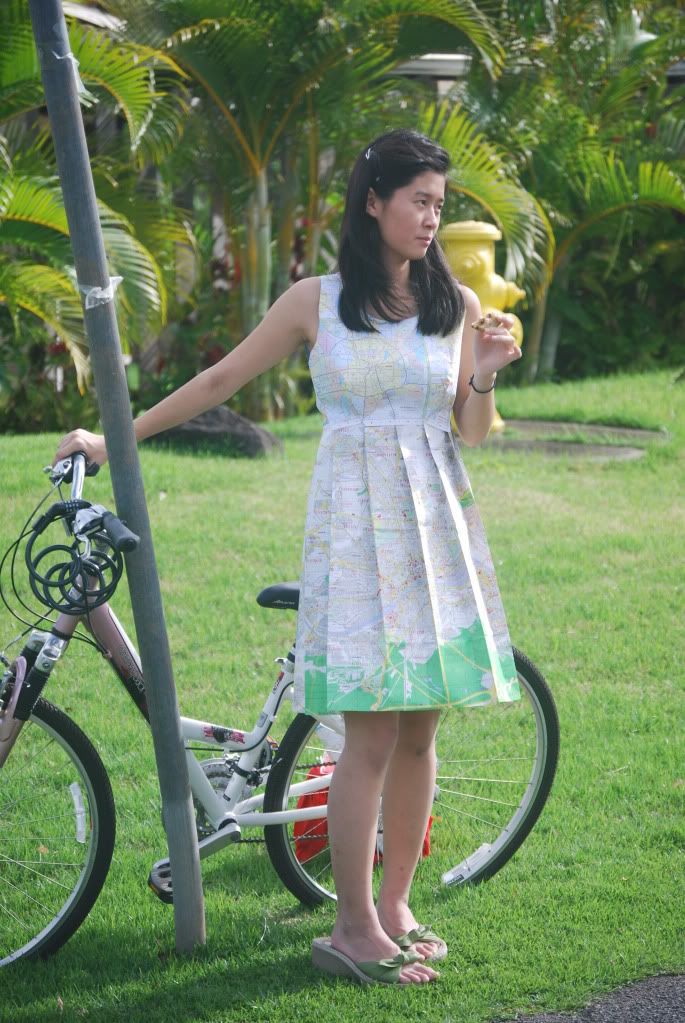 This dress was made completely out of maps, specifically, maps of texas, oregon, washington, and germany! I drafted a basic bodice block for the top, leaving out the underarm darts, and then attached a bunch of pleated maps on the bottom of it.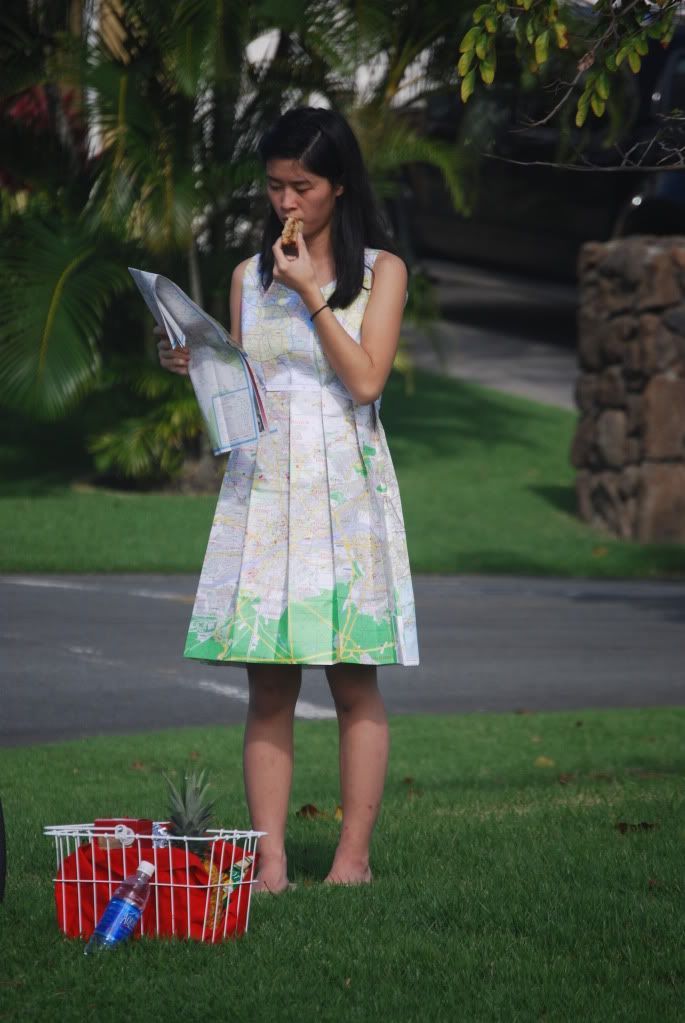 And yes, that is a pb and j sandwich in her mouth.
I'll be back with more later!