Hi!
This is my first time posting on the art side of craftster
These were for a fashion illustration course I took, so the references were magazine photos. The first was blue prismacolor and pastel, the second ink and watercolor, then they were both imported into illustrator for further development.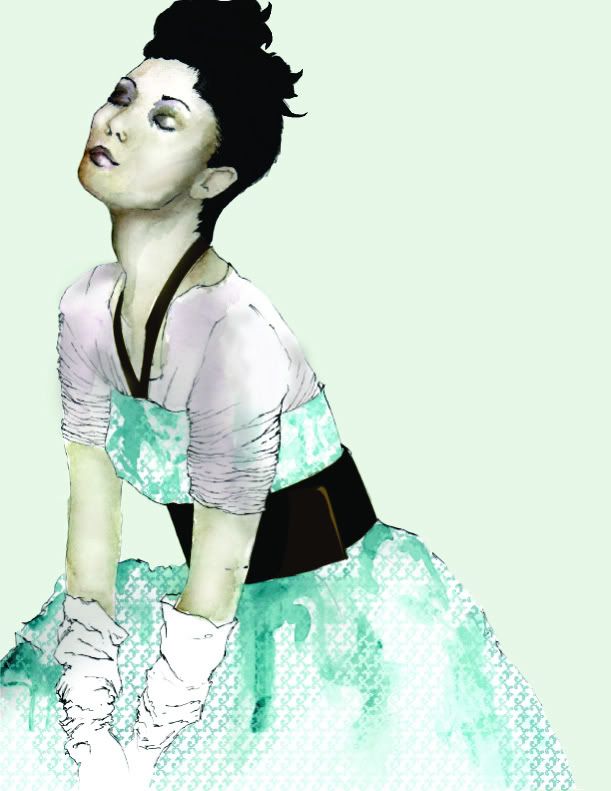 Any critiques are always appreciated!