so...I'm real lazy on uploading pictures so most of these were made months ago.
this was my attempt at a lolita type skirt..thing...I actually hate it but don't have the heart to toss it. the fabric has chandeliers all over the place and there's 2 layers of green tulle, zips up the back and buttons up top(or it would if I spent the time to put in one)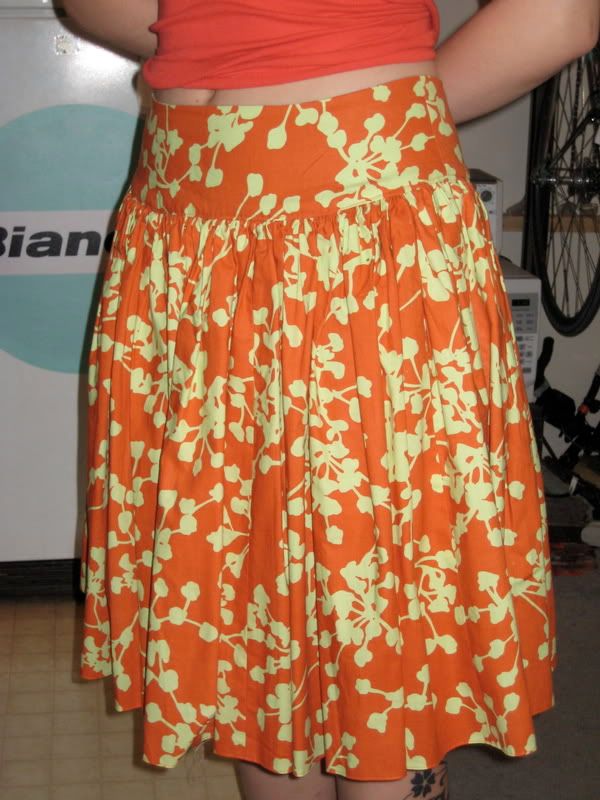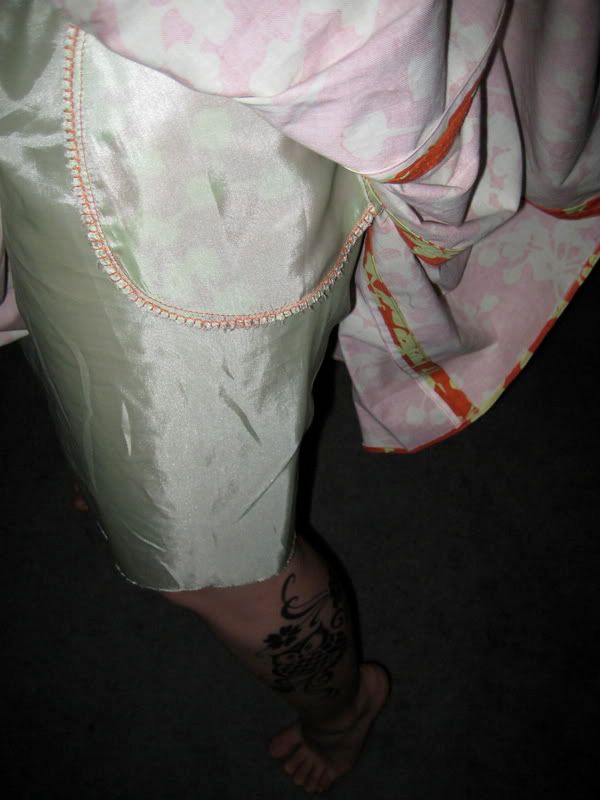 unlike that last skirt, I LOVE this one(and so does my aunt, who wanted to steal it from me
), it's got lining underneath that never got hemmed, which you will notice more and more as this post goes on. invisible pockets on both side and invisible zipper at center back. this skirt was actually suppose to imitate one that I got from urban outfitters, I got the waistband and pocket pattern from that skirt and I sewed together 164 inches of that orange fabric and gathered it allllll up to the waistband, pooofy!!!!!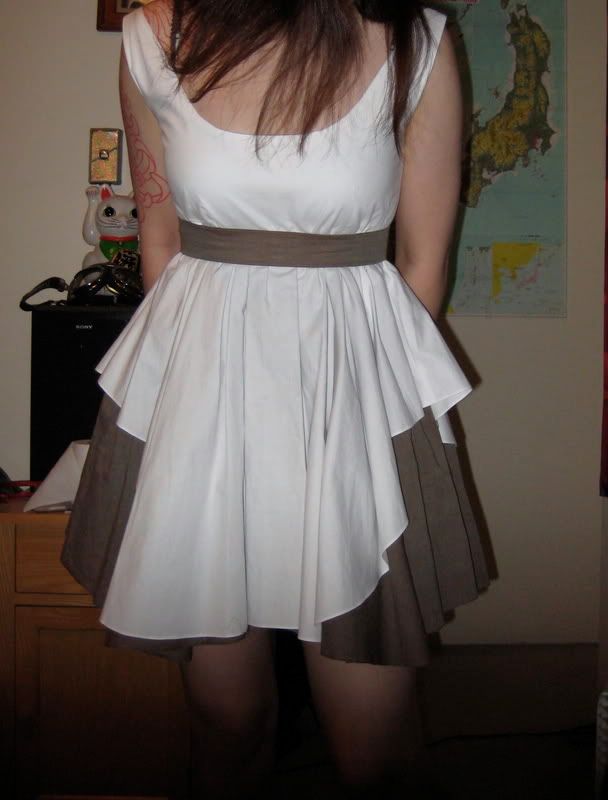 got this pattern from a japanese magazine, still haven't made a real waist...tie..thing.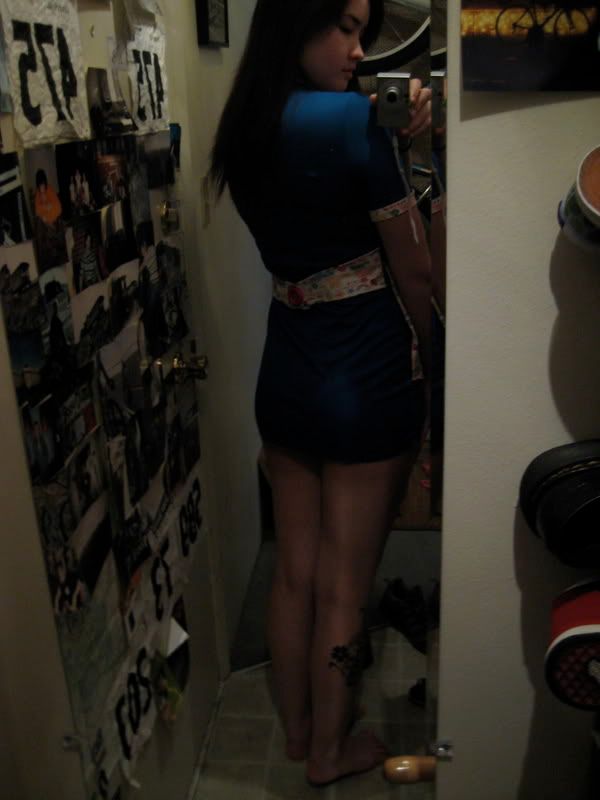 based this off of a burdastyle long sleeve t-shirt pattern, the collar buttons up, and honestly, the collar is not as high as it should be, and the hem is not finished on here either, I'm putting another band of the funny white fabric that I got from taiwan down there, no way am I wearing that in public the way it is now.
so last weekend was super hot, especially at work(I work at a tiiiiiny bakery full of ovens), so I thought, I'm going to need some shorts, me being as broke as I was(got paid today, wooohoo!), I made my first pair of pants and made the pattern myself too! and you can see here AGAIN, the hem is not...hemmed.
well thank you for reading through my super long post! and I hope you liked it!