Bookbinding is something very addictive. Even for 18yr old girls who should be finishing up school papers since grades will be set June second. My sister sat in my bed eating candy last night, and I saw that she had a couple bright red moam wrappers... and the idea came to me; why not make a moam wrapper book? Said and done and the book was begun.
This is my desk, it really has nothing to do with the project but I just wanted to illustrate that I really have no place to work... oh the desk of my dreams with turned legs and beautiful wood where art thou?
Making the holes is in my opinion the hardest thing about coptic binding, I actually saw this tecnique on youtube somewhere (can't remember when or where though) I make a guide with holes in it the same height as my signatures and then lay it in my signatures when making the holes with my big scary sailing needle.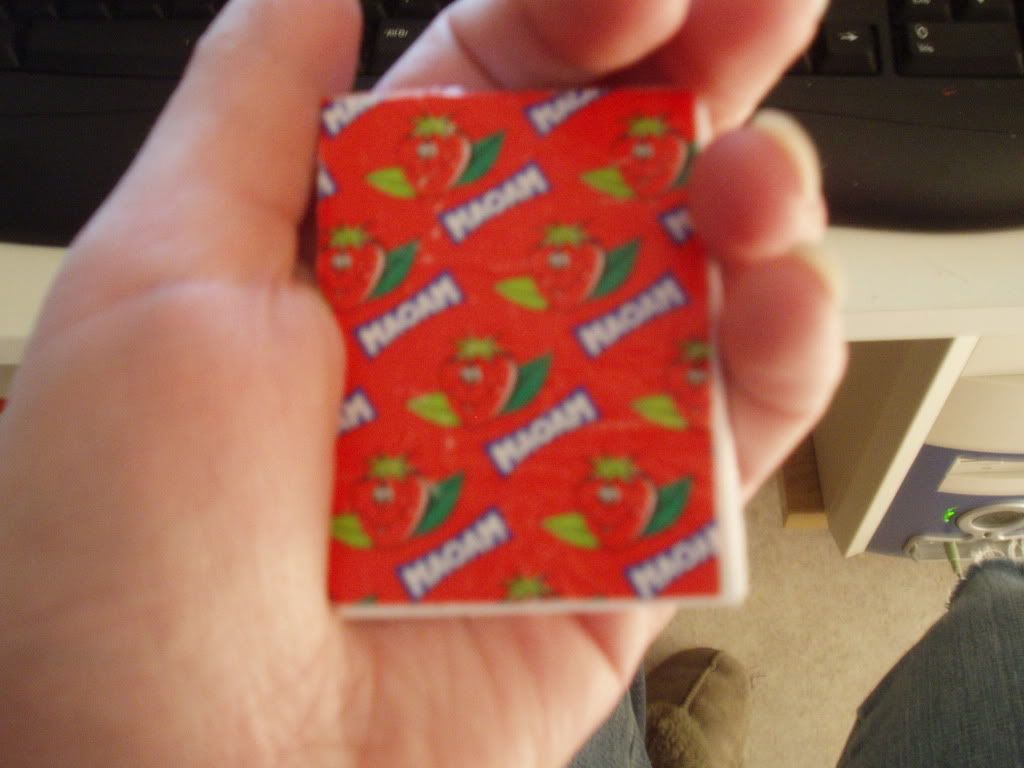 This is sort of a size reference, but not really. In my hands the book looks bigger than it is, well I actually have the same size hands now as my cousin had when she was ten yrs old. The actual measurements is 1,16x1,77 inches.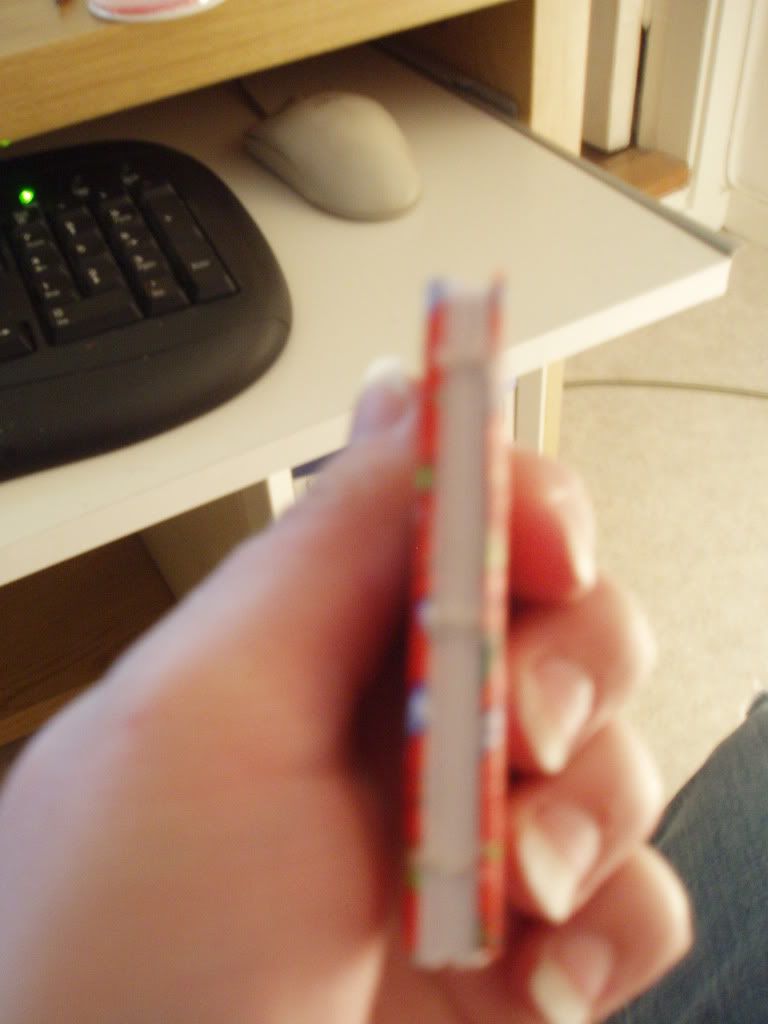 I don't really wanna show you people this. This is the binding, which was supposed to be all cute and smooth... but the truth is that i ripped the spine on my front cover and had to reinforce it with paper before continuing binding and eventually gluing the front and back signature shut. I actually think that it was the moistness from the glue when i put a layer of paper on to the moam wrapper that made it more fragile... or perhaps the dental floss was too sharp.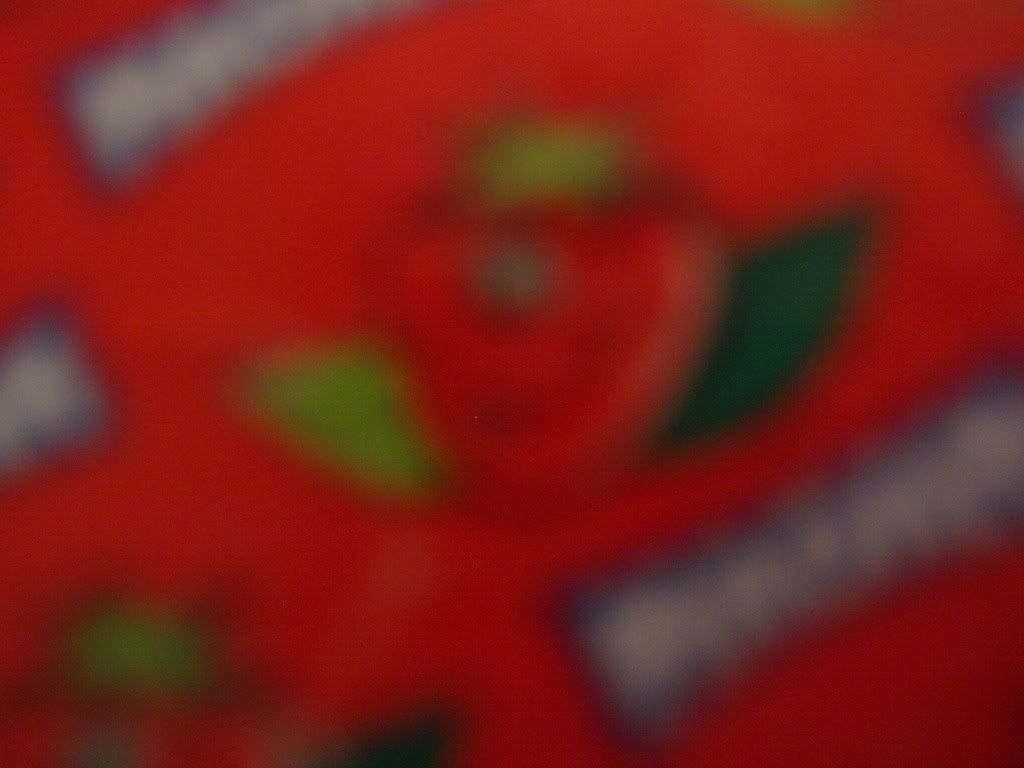 This is just a lousy closeup of the moam strawberry, a bad picture but I just think that strawberry is so darn cute.
Thanks for looking at my candy wrapper book. Comments and suggestions are as always appreciated, but please be kind this is only my second book.