This is my first bag; I made it for my friend's birthday/Christmas. The outside is velveteen, and the inside is a very slippery shiny fabric...I'm not sure of the name. Satin? Sateen? Anyway, I would never ever work with it again because it frayed like mad while I tried to make the bag, so I ended up having to handstich quite a bit of things back together after the seams frayed apart. We will see how it holds up
I am happy, though, that it turned out how I invisioned it. Oh, and it was a sort of modified Jordy bag...only much bigger and with a zipper(ish) part. On to photographs!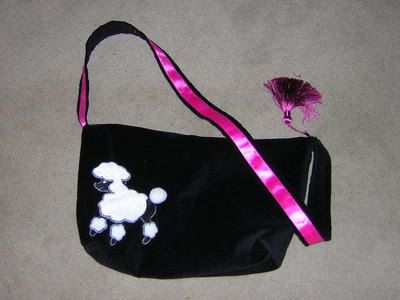 I had to handstich that stupid poodle, too... grrrr. And I named it Fifi. Incredibly cliched, but that poodle image is cliched so there.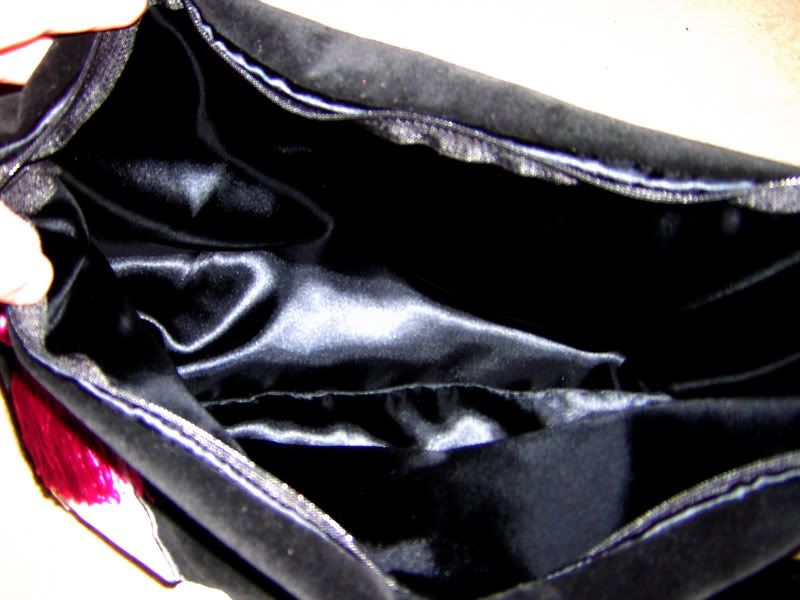 The inside...complete with evil fabric. Oh, but it was so pretty wrapped up at the store...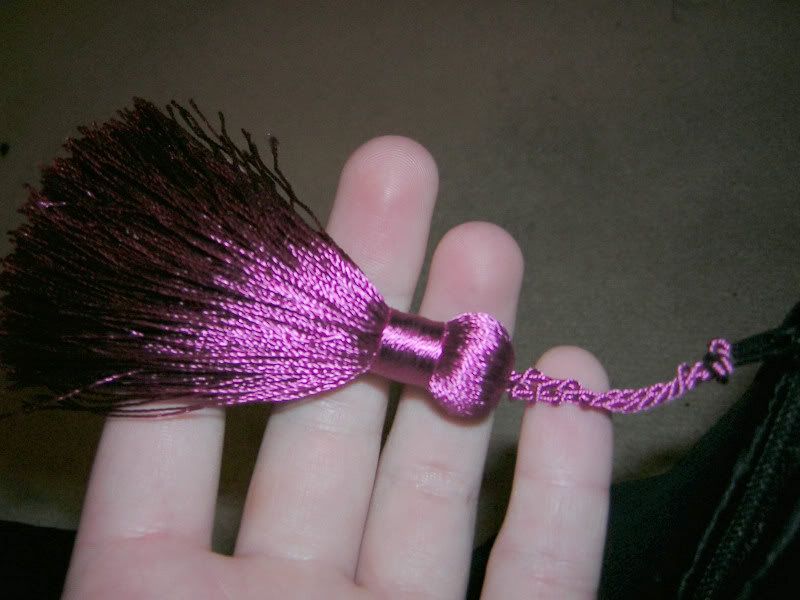 And the zipper tassel, which I love.
C'est ca. Qu'est que tu pense?