About three weeks ago, a friend of mine asked me to crochet him a scarf since he lost his. I agreed, it being an easy weekend project for me. But he wanted it long, black and with a purple biohazard symbol crocheted into it. Okay, not my forte but sure. So, I got my yarn, found someplace online to convert a biohazard symbol and away I went... aaaaand discovered that I hadn't shrunk the design down far enough and the scarf was going to be huge! So, I frogged what I had done, halved the pattern and away I went.. to create a surreal symbol within the scarf..
Yeah.. wasn't working...
So, I talked to my friend and told him it wasn't working could I do something else with the scarf.. he mentioned that he was kinda fond of celtic knotwork.. ah heh.. yeah.. not happening.. so I told him that I'll make him a scarf that's nice and warm and nice looking. FIVE frogged patterns later.. I came up with this..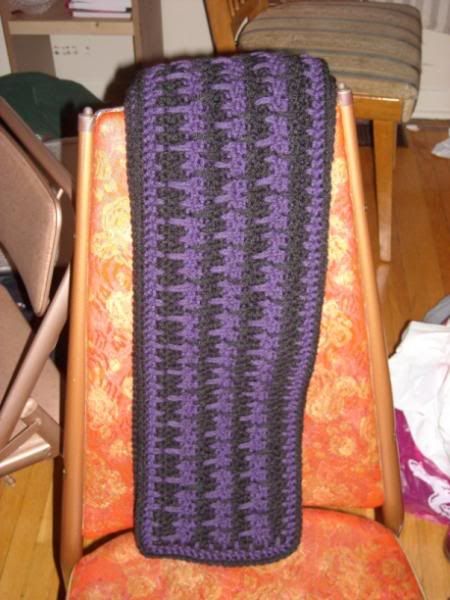 Taadaa!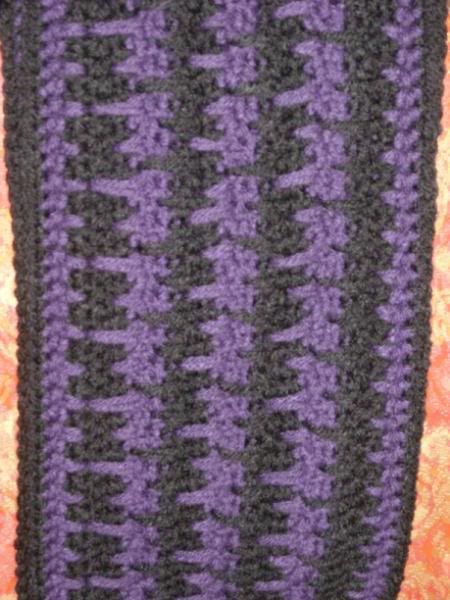 Close up of the pattern. I saw this in several places and decided to try it.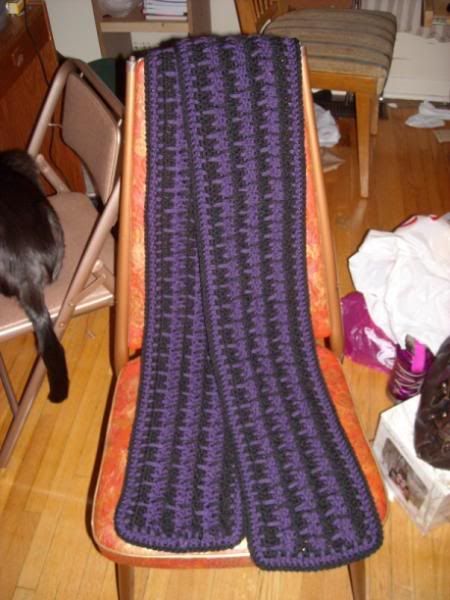 Long artsy shot!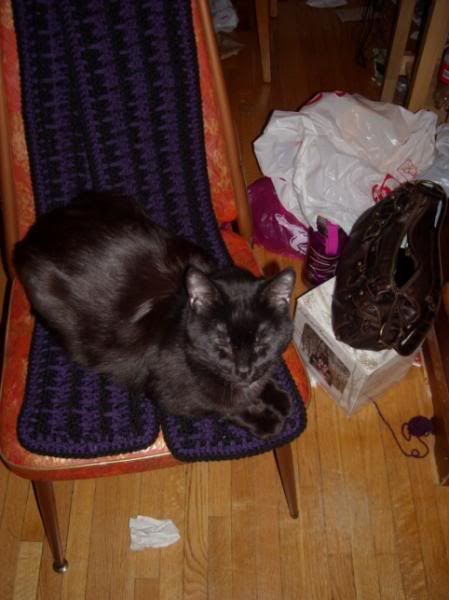 My cat claimed the scarf. Took a few tries to get him off of it! Ignore the messy room folks!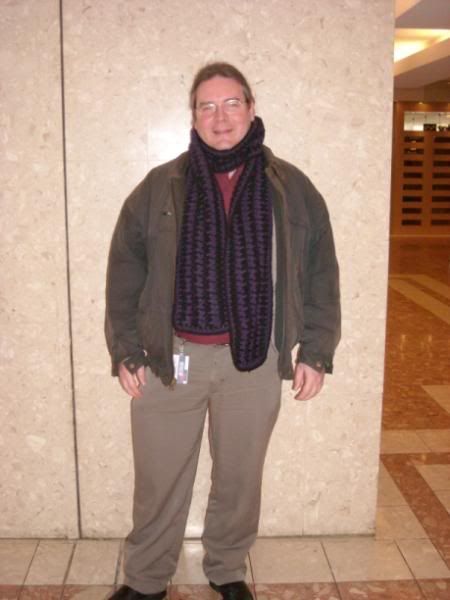 Action shot! My friend enjoying the scarf. *grin*
Thoughts and comments appreciated!