I finished this around Thanksgiving so I could wear it for family. I took some pictures myself but they weren't that great. My aunt finally got the picture she took of me so now I can make a decent post of this thing:
(that's sparkling cider in that glass, if anyone asks, I'm not 21 yet!)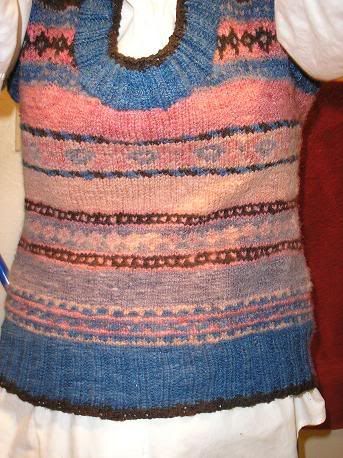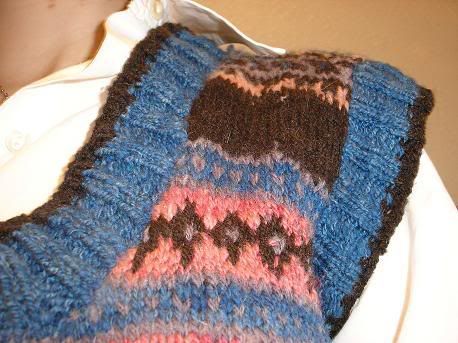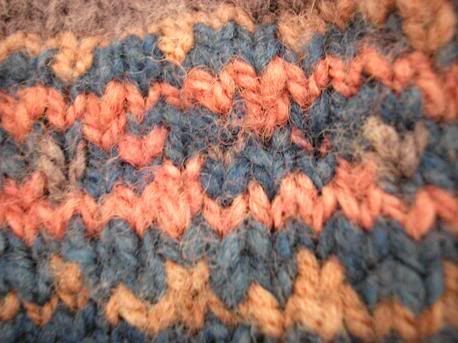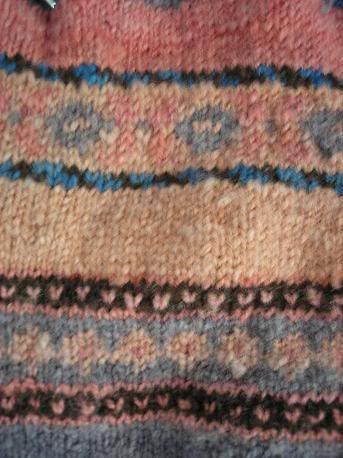 Pattern: Fair Isle U-neck pullover by Mary Lynn Patrick in VK Fall '06
Yarn: Handspun from my aunt Kathy, who raises sheep, spins their wool, and dyes it naturally. The dyes used for these yarns were cochineal for pink, madder root for the orange (I may have those two switched, I can never keep them straight), indigo for blue, and logwood for the purple. The brown is natural black sheep.
Needles: US 5 for the body and 4 for the ribbing
Notes: I made this a vest instead cause I knew I wouldn't wear it as a pullover. Plus I was getting sick of this pattern. I just picked up stitches around the armholes and did the same pattern as the neckline and hem. I started this shortly after the magazine came out, and just finished it a month ago. It sat for a while. I was not so into working on it, but I'm glad I got it finished.