Pattern:
http://www.knitty.com/ISSUEsummer03/PATTeyelet.html
Yarn: Cotton ease cherry red
Yeah, I know you can kind of see my undies. I think it's partially the flash, and partially the stark contrast between my white legs and black undies, but I'm gonna wear a slip underneath. So no possible show-through.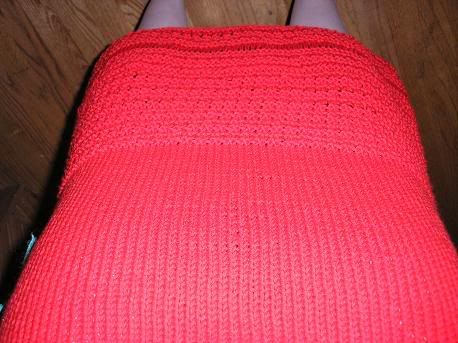 Me trying to take a pic from above. Dunno if it does anything for you....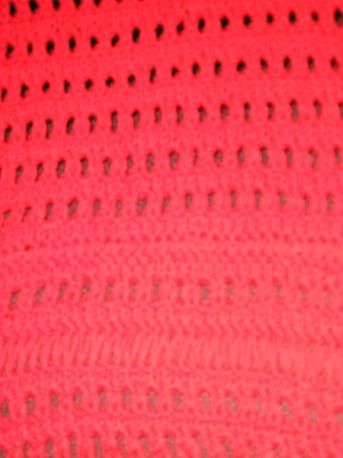 I took this pic after I finished the first half, but I thought it showed the eyelets nicely.
There was sooooo much boring knitting on this, and the seaming sucked huge balls (forgive my language, but it is truly justified in this situation). It was all worth it, though. This skirt is so HOT. I just wish I had done it earlier in summer. Oh well, I can wear my fishmets or knee high socks and wear it into the fall.
I know this is an old-ish pattern, but has anyone done this pattern, or plan on doing it? I'd love to hear stories/see pics