I found this blog,
http://sweetbeetandgreenbean.net/
which has tons and tons of goodness in my opinion.
I made this garlic baked pasta recipe off the site. OMG. since I have been off of dairy items, this is hand to God the BEST recipe I've found when it comes to baking pasta. I constantly miss having mac n cheese. diaya is good, but it's got NOTHING on this recipe. it's garlicy goodness is amazing. amazing. I could go on about this forever clearly. but I think anyone who bothers to read this should try it. it's so simple! takes very little time.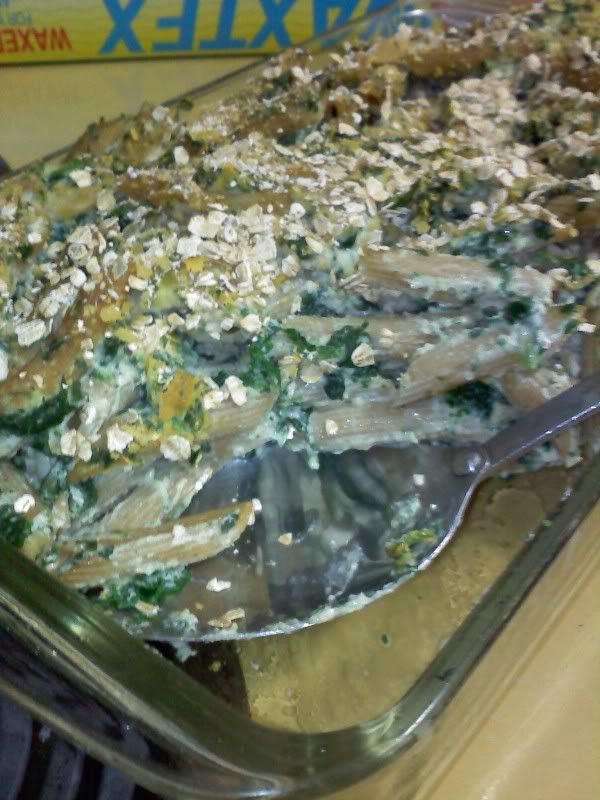 if you roast two heads of peeled garlic,
add that to your food processor or blender, olive oil (which I used about 1/2 cup of)
some salt, probly not more than a tsp though.
blend well!
add to cooked pasta with some spinach (I used frozen and it turned out great)
I baked it at 325 cause I was using glass, for about 25 minutes.
I LOVE THIS. I just wish I could get everyone to try it. my whole family liked it, and they aren't usually partial to me creating foods without milk. (ha ha) they had no idea that it had tofu in it. ha ha.
http://sweetbeetandgreenbean.net/2009/03/25/baked-spinach-and-pasta-with-a-creamy-roasted-garlic-sauce/
I know I need to work on the photos and stuff. the red counter/yellow stove is just to sexy to get away from. (we don't have anything closer to normal at my house. lol)