I received my package from tamalama yesterday. It's awesome!
First, the can which was decoupaged with flower seed packet printouts

Next, a beautiful charm bracelet, some vanilla m&p soap, and a kitty magnet that is very true (my cats let me live here).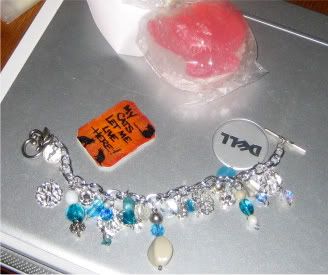 This photo has all sorts of things...a nice bright potholder, bird pendant necklace, butterfly charm bracelet, flower key chain, butterfly phone charm,
And finally, some treats for me, some treats for my cats (the label at least, they were too interested in the contents), another flower keychain, and two things of vanilla lip balm. (I love vanilla...)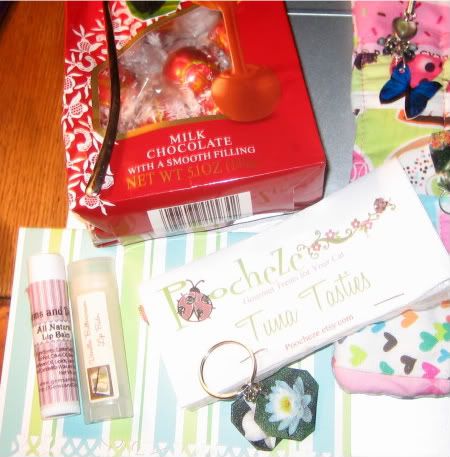 Thank you so much tamalama!
I'm loving everyone's crafts so far. The USB with patterns is a great idea!