I have some long overdue photos to share.
First, pinkleo claimed me for some supplies. I got a set of much needed crochet hooks, some embroidery hoops, scrapbook paper, some neat pendants and some washi tape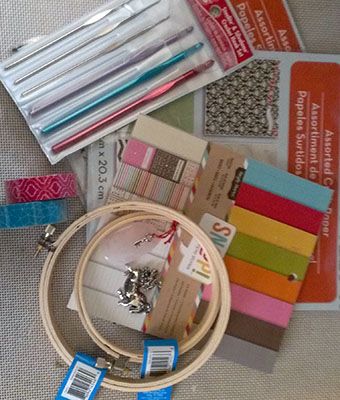 Grab a Coffee sent me some wonderful ornaments and pendants. I love them all, especially the Haflinger inspired ornaments.
Thank you both!