I've started reading graphic novels in the last year and lately I've been inspired to try my hand at drawing and illustrating (which I really haven't done since I started painting in high school). I tend to paint in a pretty realistic style, so this was a
lot
of fun to do: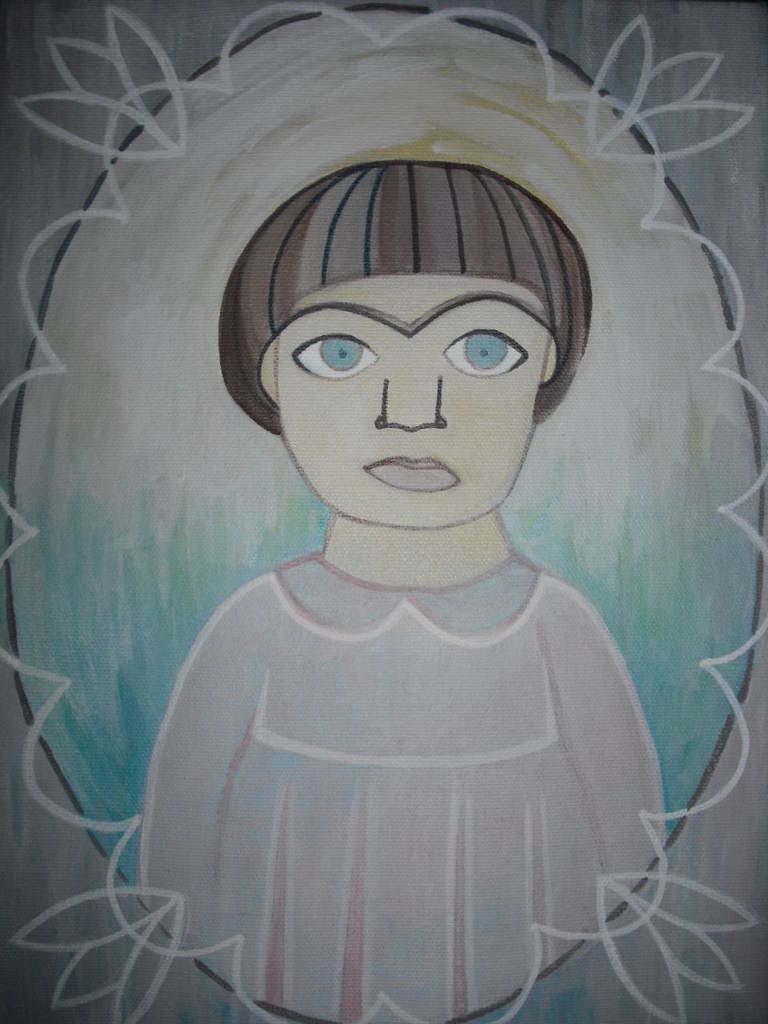 This is an illustrated portrait of myself as a 2 or 3 year old. I was especially inspired by Frida Kahlo's portraits of children and by Marjane Satrapi's graphic novel "Persepolis." I found that the illustrated style allowed me to capture the quirkiness and humour that I wanted for this portrait. I think I'm hooked now!
Thanks so much for looking!
Let me know what you think!