Hello all you crafty, creative and ever so inspiring people.. I've just signed up because i love the stuff you all do and i really want to learn! Anyways, seeing that i feel i'm just soaking up so many ideas and not contributing any, here are some picks of a costume i made for my baby boy for Halloween.. As i had no idea of the existence of Crafsters back then (and believe me it would have been so much easier to come up with ideas if i had), there aren't any pics of the actual process but i'll try to explain. This is the costume: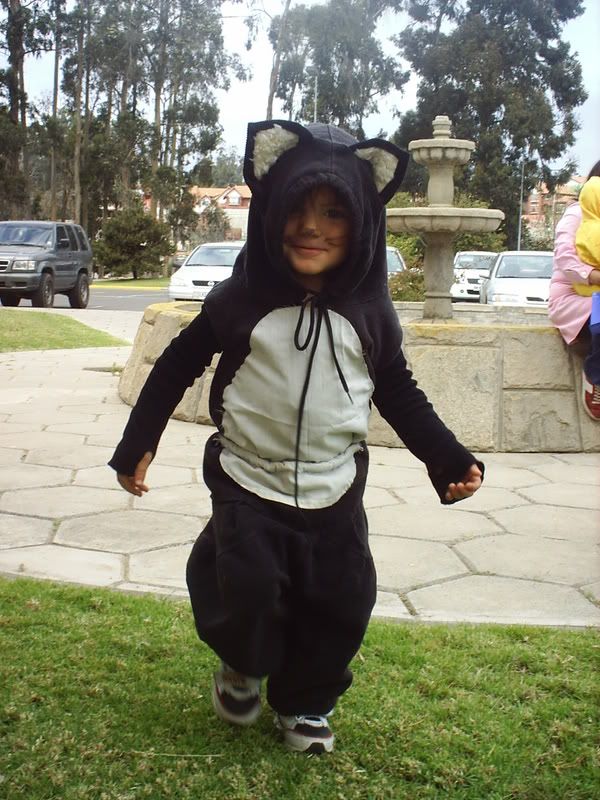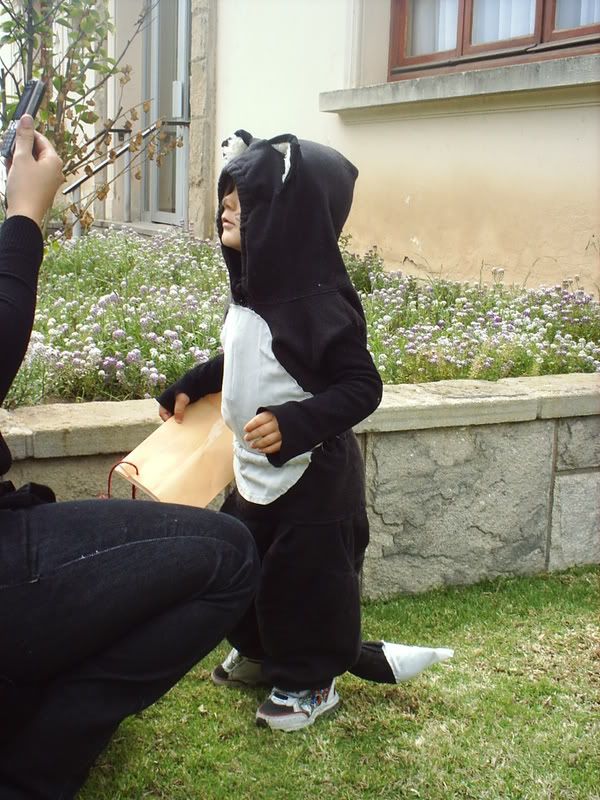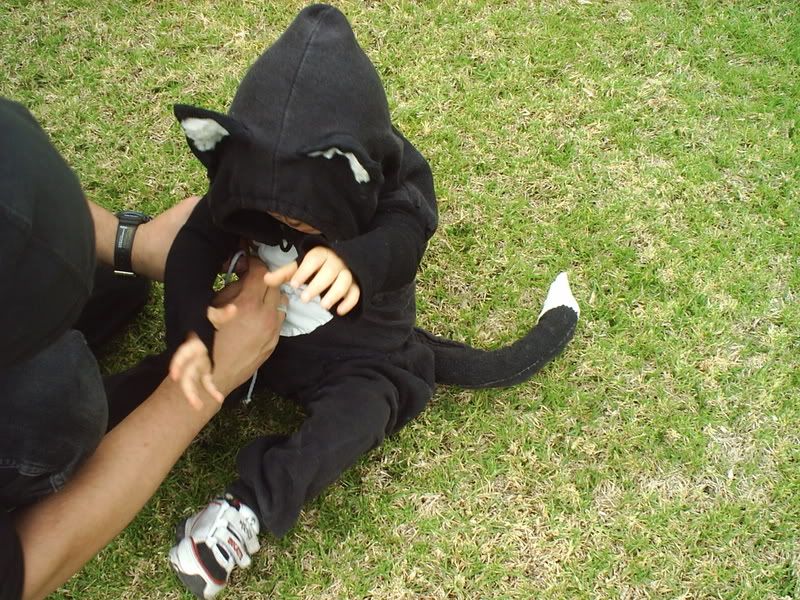 The kitty suite is made of an old hoodie i had lying around, apart from that i used an old white shirt (for the white parts-tail tip and tummy), some newspaper (for stuffing the tail (other stuffings just wouldn't do because they were either or heavy or didn't keep the shape), a piece of wire (to put inside the tail), an old pantyhose (for more breathable arms), thread and needle.
The bottom part (its a 2 piece for easy nappy changing) is made from the arms of the original hoodie, the top cutout from the original hoodie, taking in the sides a bit, and the tail, taken form the bottom edge of the original hoodie, sewing it into a llong tube with the end sewed off in a curve, then placed the wire and stuffed newspaper with a stick. (Seal shut outside the suite!)Then the top part (body) is sewn shut at the sides and i added two sleeves with thumb holes (made from black panty-hose) on top of the hood two slits to fit in a triangle of black fabric that makes up the ears.. Volia, easy cheap kitty suite! I hope you like! I'll try to make a diagram of where each part came from. Comments please!