I made this a while ago actually... but i want to show it off because i never wear it out. The shirt was on sale at Hottopic and i bought it for my boyfriend. it never made it to him because i was feeling rather creative and it was the first shirt i could get my hands on.
it was my first time sewing a hood, zipper, pockets, and sleeves. i'm proud of it.
i used some really cheap and thin black fabric for the sleeves and hood and i'm thinking of taking it apart and using some better fabric and maybe even line it. YEAH! so here are my pictures: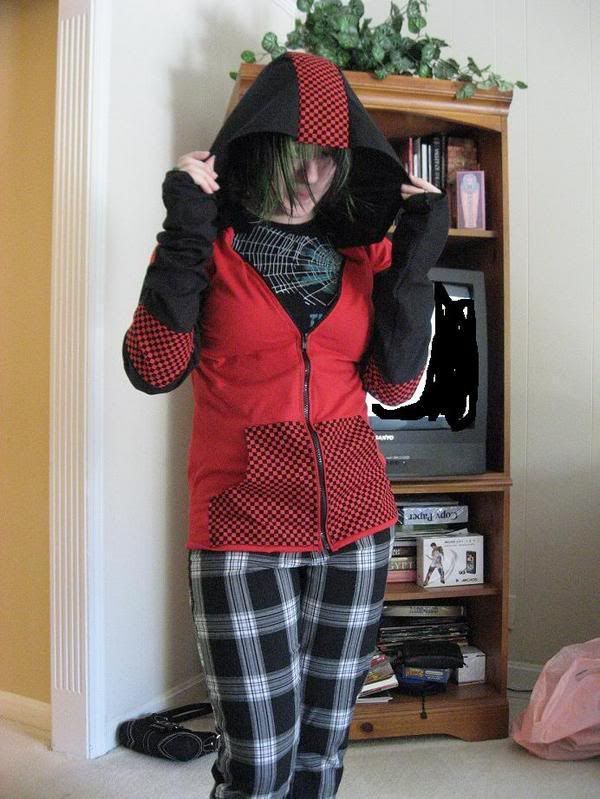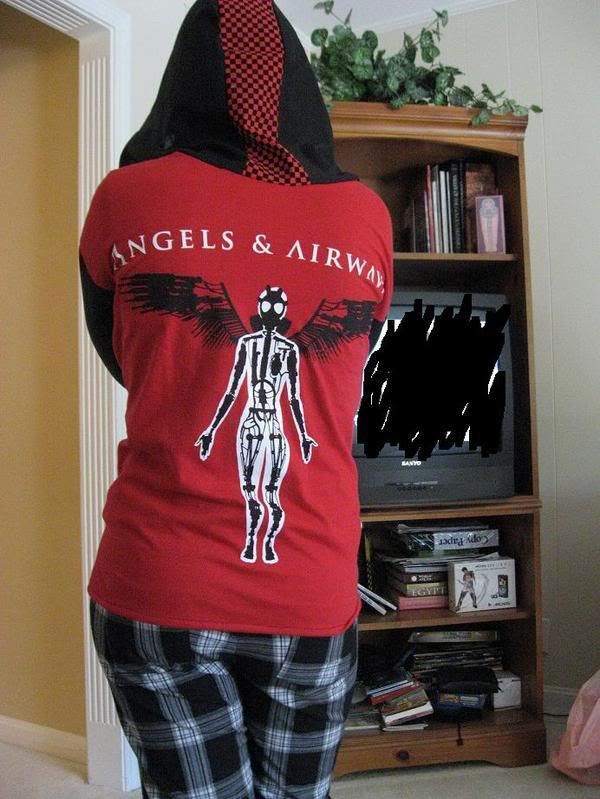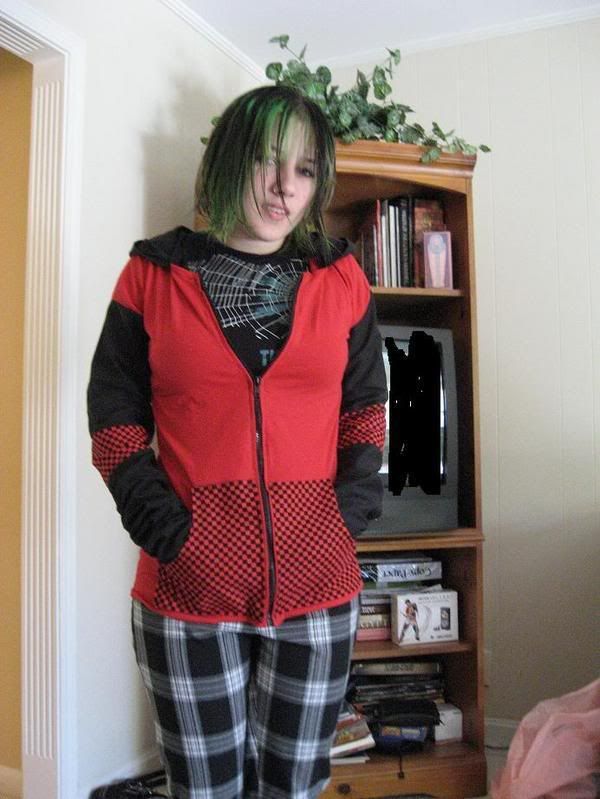 ta-da!