The necklace and bracelet (presents for my friend's hippie sister):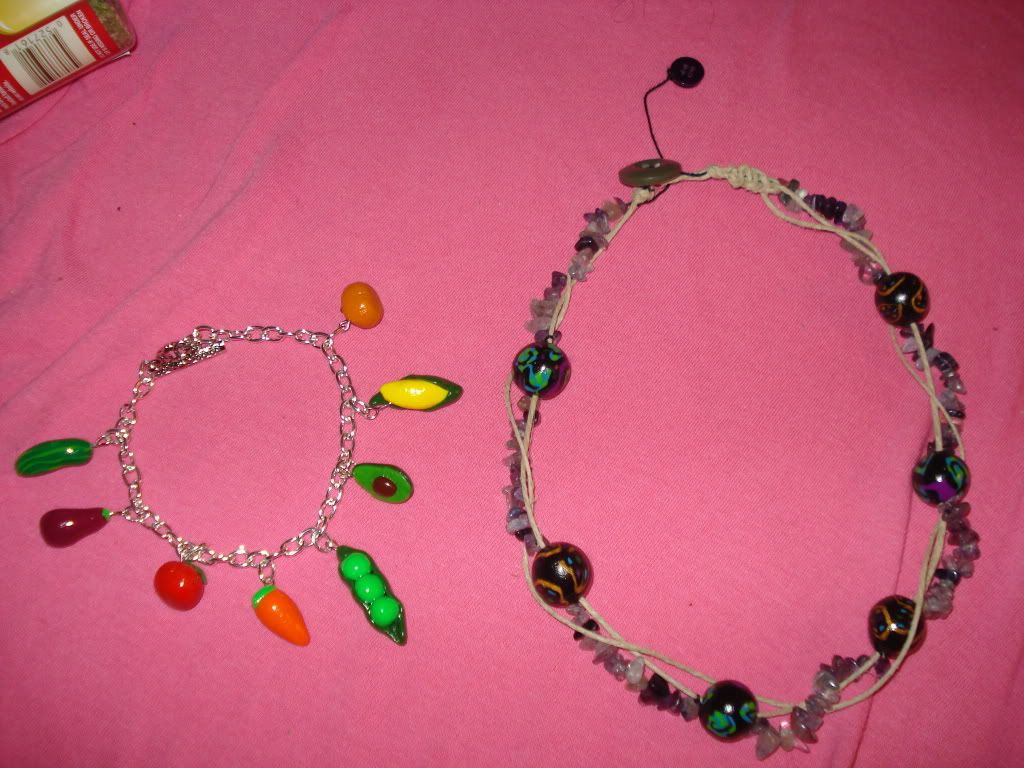 Closeup of the bracelet (my favorites are the peas and the avacado):
Action shot of the necklace (I know my neck looks weird in this picture, I was trying to look at the screen of my camera in the mirror as I was taking it. Complicated.
Closeup of the beads (I'm really proud of the green and blue ones)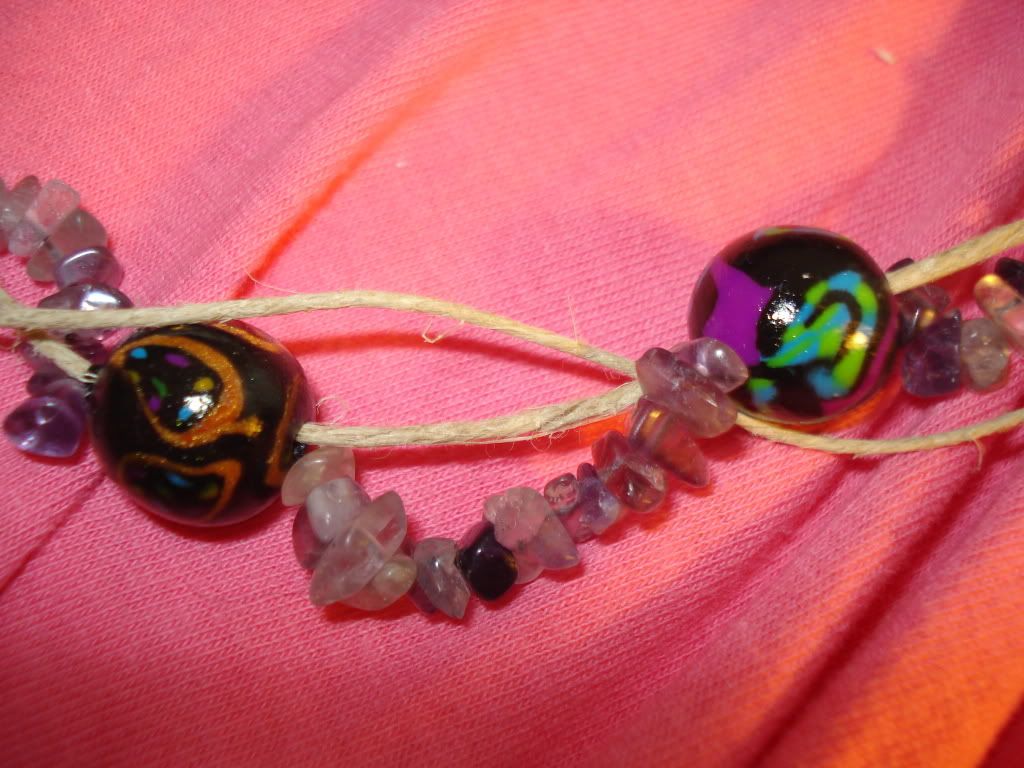 My favorite Sculpey bracelets:
A present I made for my boyfriend for Valentine's day...he's a gamer. It's an old-school gameboy and a hearthstone from WoW. (Inspiration for both taken from Craftster!)
Hope you enjoy! More coming soon soon soon.