So I decided I wanted to make something like Calorimetry, but without casting on so many stitches (for I currently have a couple large projects going on). I stumbled upon black_buffalo's variation (
https://www.craftster.org/forum/index.php?topic=239199.0
) and decided that it was SUPER COOL! I eventually ended up making it in a smaller gauge, because I came to the conclusion that I wanted something smaller.
It was made with some Cascade 220 I hand-dyed with Kool-Aid on US#7 needles.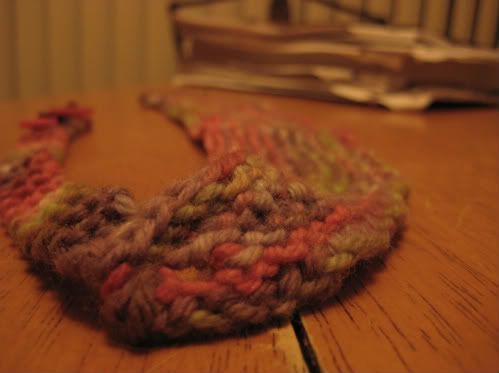 Ooh! This is what's called a teaser.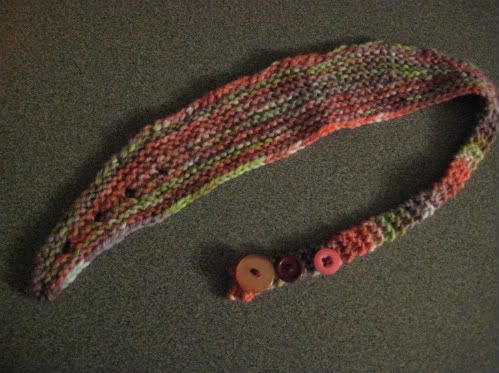 The whole thing in its slightly lumpy-looking glory. It isn't really that lumpy, I promise.
Modeled by a pumpkin, because I am a supporter of seasonal festivities.
Modeled by a human. Note the luxurious bathroom cleaning products. I know; I have expensive tastes.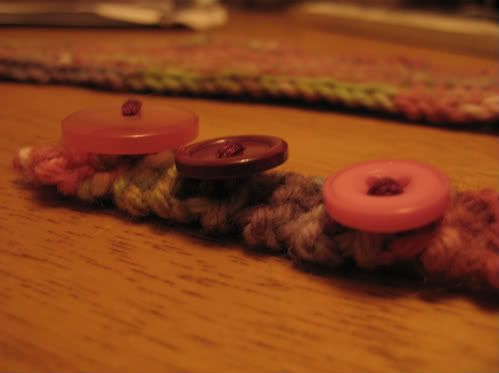 Because I like buttons. And pseudo-artful camera angles.