Not as much sewing and crafting went into this as I would normally do for a costume but since I found this dress NWT at the Goodwill for $1.29 and adored it, dh and I decided to use it as the base for our couples costume and decided that going as the Tooth Fairy and a Dentist would be fun.
Crafting for this consisted of making my jewelry, wand, and wings. For the jewelry Dh made the teeth out of polymer clay and we worked together on stringing the glass beads. My wand was made out of a vintage button, ribbon, and felt and was glued onto a glow in the dark blue stick that I got at the dollar store. The only wings we could find were neon green so I spray painted them with black Krylon. I did not want to wear the wing straps so we took a wreath hanger (the over the door ones) bent it straight and then bent it around the wing mid section to hold it tight and then shaped the rest of the hanger to fit with the curve of my back. I wore both a long (think bridal) and normal strapless bra and we shoved the wreath hanger down between the bras and my back to hold it in place. The wings stayed tight to my back all night and really looked attached to my body. To hide the hanger on the wings, I made a big tooth out of felt and tacked it onto the wings. I also glued swarvski crystals on my face to round out the look.
Only sewing done to the dress was to put two darts in the back as I have lost a bunch of weight since I bought it and it was falling down. Luckily the wings hide the darts.
Thanks for looking.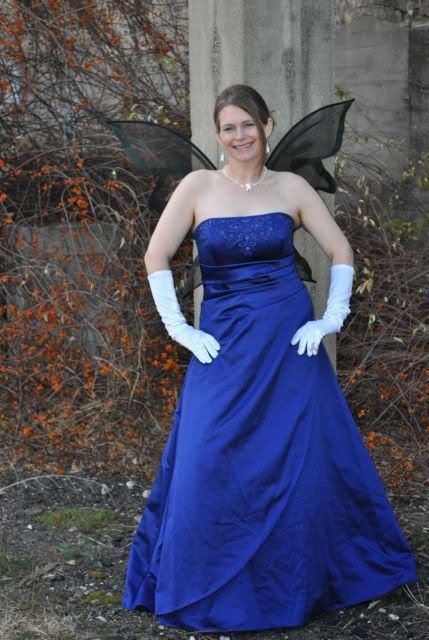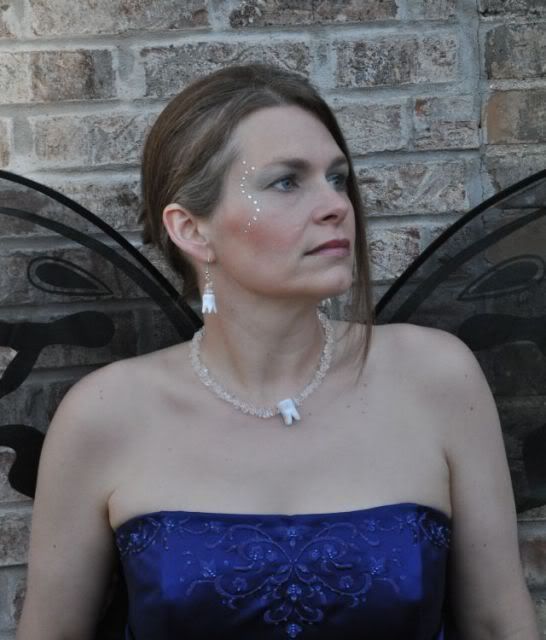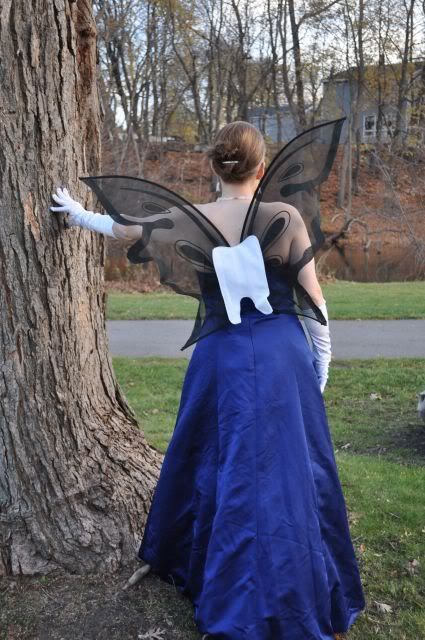 My dentist and I.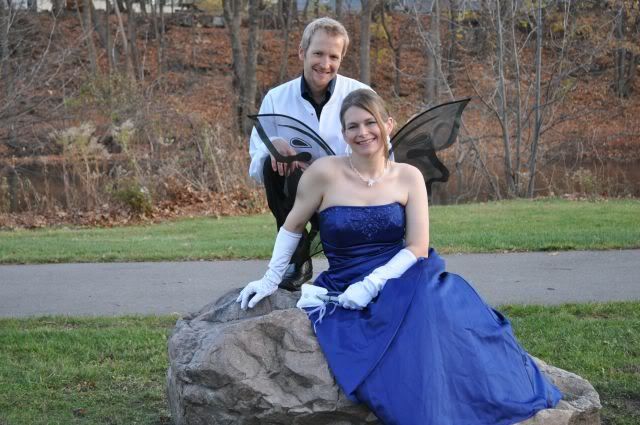 My fav. photo from our impromptu photo shoot.