Ok, so here are my two newest poppets:
Katie Cat (made from fun fur):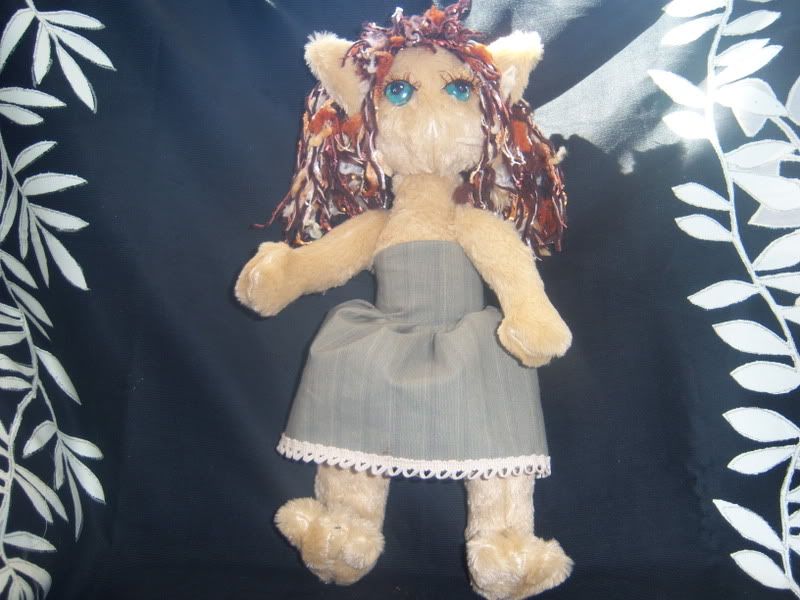 (Dress is Ghilie's easy peasy dress pattern, which rocks
)
And while I was doing her hair, we thought the hair weft looked kinda grass skirty-y, so we had to make a hawaiian-like Poppet:
(Swimsuit is Craftewoman's bra and panty pattern, which also rocks -- thanks so much ladies for sharing. Skirt is parted to show the underwear bit)
Hawaiian girl still doesn't have a name, any suggestions??
(also excuse their lame eyes, heheh, I still need to find proper eyes!)