Hello everyone! This is my first picture post, yay!
So during my exams this past semester I got very bored of studying. The result?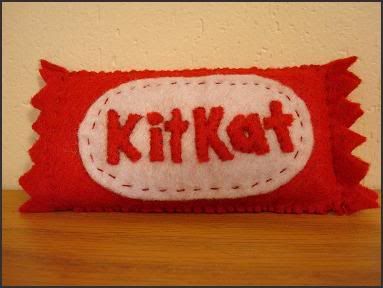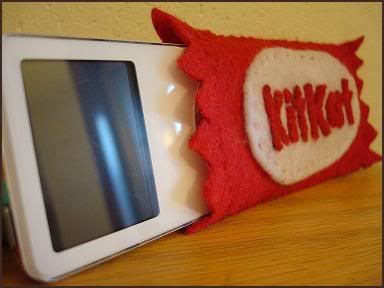 A kit kat bar inspired ipod nano cozie! Now, I know the logo isn't exactly accurate, but I still think it turned out nicely.
I actually had to redo the logo the first time around since I did the letters in white, haha. Good thing I hadn't sewn them on by the time I realized the mistake.
Thanks for reading!