I was in Costa Rica recently, so both of these are Costa Rican in theme.
I only saw a toucan once, but I saw lots of birds of paradise. This picture is really bad, I think partially because I used colored pencils and the glare was hard to deal with.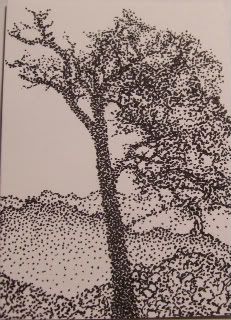 This was my favorite tree that I saw. It was surrounded by mist and looked very cool.