Once again, this vase did NOT end up how it started in my head. I seem to keep DOING that, but like with the last one........ the end result seems to be quite satisfying.
Breaking out of my "Christmas" habits, I've been picking colors that have little to do with white, red, or green.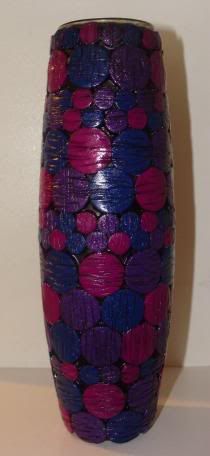 The black "grout" was a bit of a challenge. I mixed artist oils with liquid sculpey and smooshed it on in there on the second baking.
I had some blank spots so a third go-around was needed, but it was worth the effort.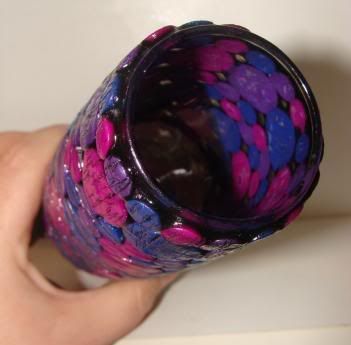 Looks pretty cool from the inside!!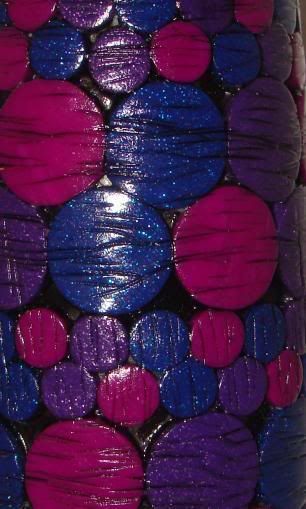 Just a close-up of the pattern.
It would seem I've moved from ornaments to vases. ha ha ha
Once again, thanks for lookin'!
Opinions and ANY suggestions are always welcome. I'm fairly new to "covering things" so these are all experiments at this point!