Yay! I got my package today and I absolutely love everything. Thank you CraftPrincess!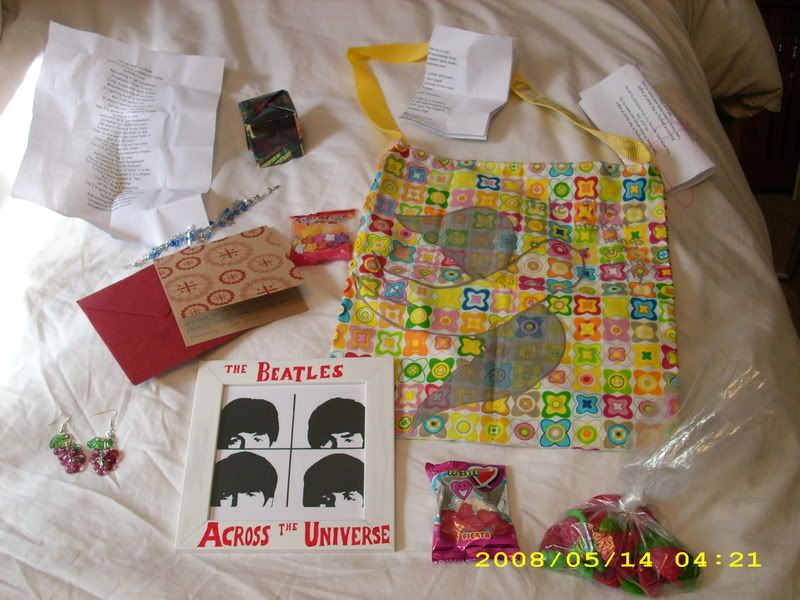 The loot!! everything was wrapped in song lyrics and happy pink thread =D
There were star candies for lucy in the sky, heart candies for all you need is love and strawberry candies for strawberry fields =)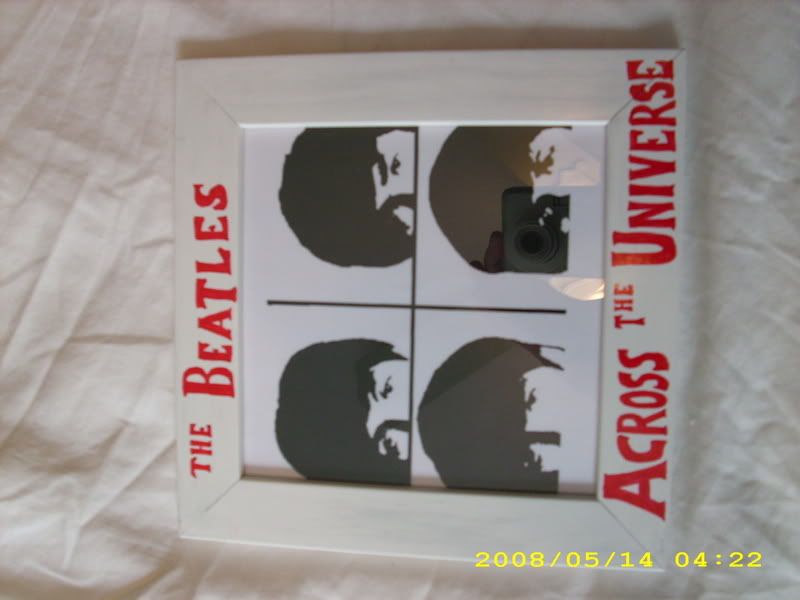 My Beatles frame it's awesome I love black white and red together, definitely going to keep the boys in the frame =)
Awesome box made out of what looks like magazine or some other paper material and inside of the box came the beautiful necklace inspired by lucy in the sky with diamonds and these absolutely incredible strawberry earrings inspired by strawberry fields forever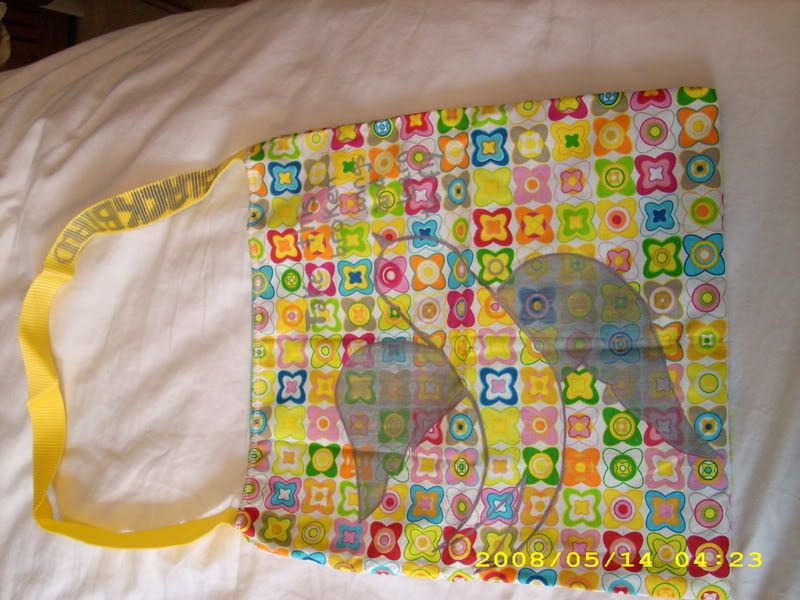 last but not least a very happy bag (seriously it makes me smile every time I look at it) with the outline of a blackbird on it as well as some of the lyrics.
Thank you again CraftPrincess!!! Everything is wonderful!! =D =D =D