hi all just a couple things ive finished lately
the scarf is from some scrap yarn- i love them skinny!! its warm now but i can still wear it into the warmer months-but who knows if we are ever going to thaw out here!!!!!!! i was lloking through and found a few posts about mary jane slippers and it was perfect timing! i was snowed in and the footsies were freezing!!! anyhoo i didnt really follow anyones pattern except for the joining at the heel (i apologize i cant remember whos post it was-too much snow in the brain perhaps??
) i joined 2 skeins of carons simply soft and did hdc with a k hook. they worked up really fast and my fam loves them. my bf even wants a pair-ofcourse manlier ones-lol!
here's the scarf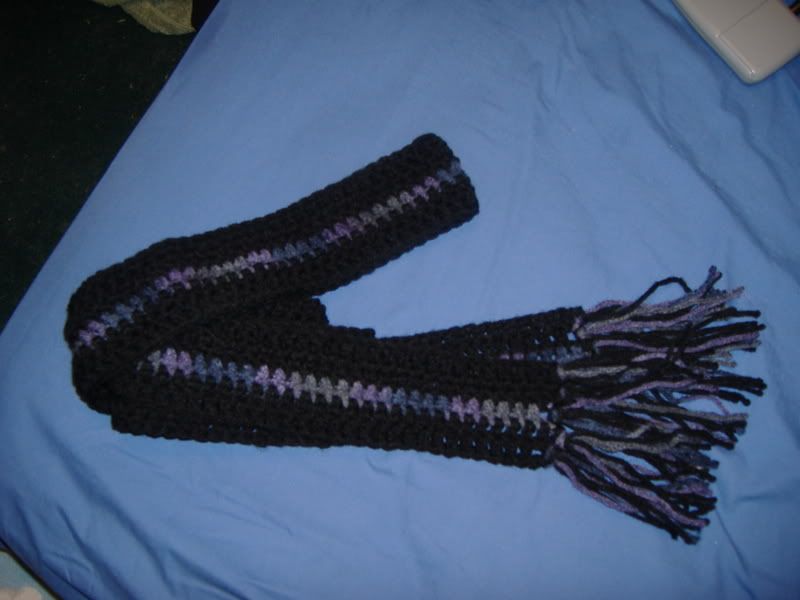 here's the slippers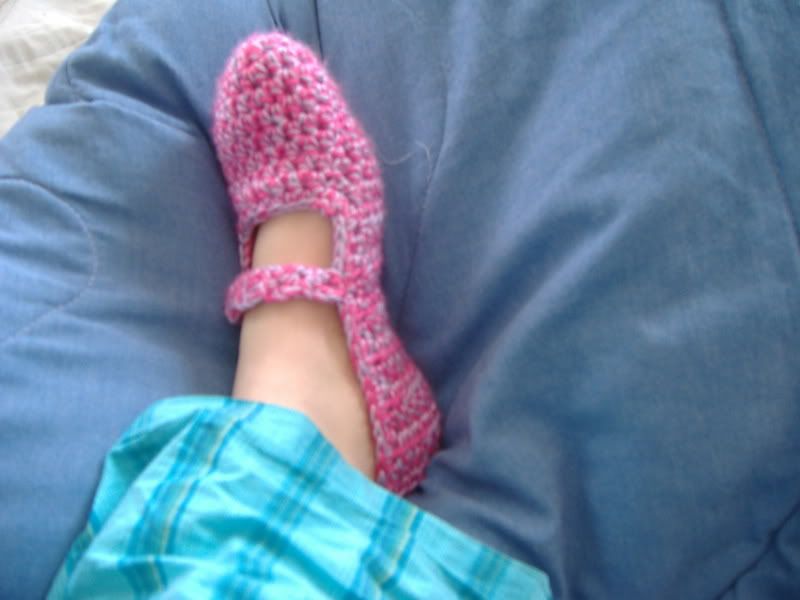 they are super soft and warm YAY!!!!!
thnks for lookin!