This is my room/ craft room! i hope you like!
my door
walking in
looking to the right my girl corner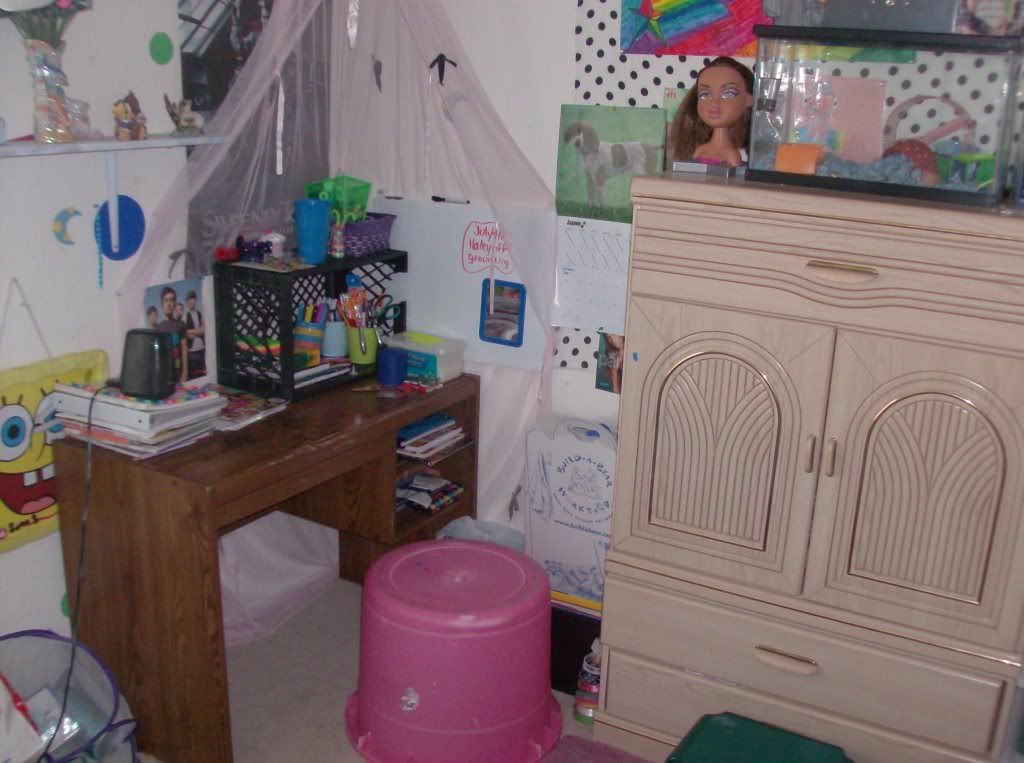 looking at the right side wall but left corner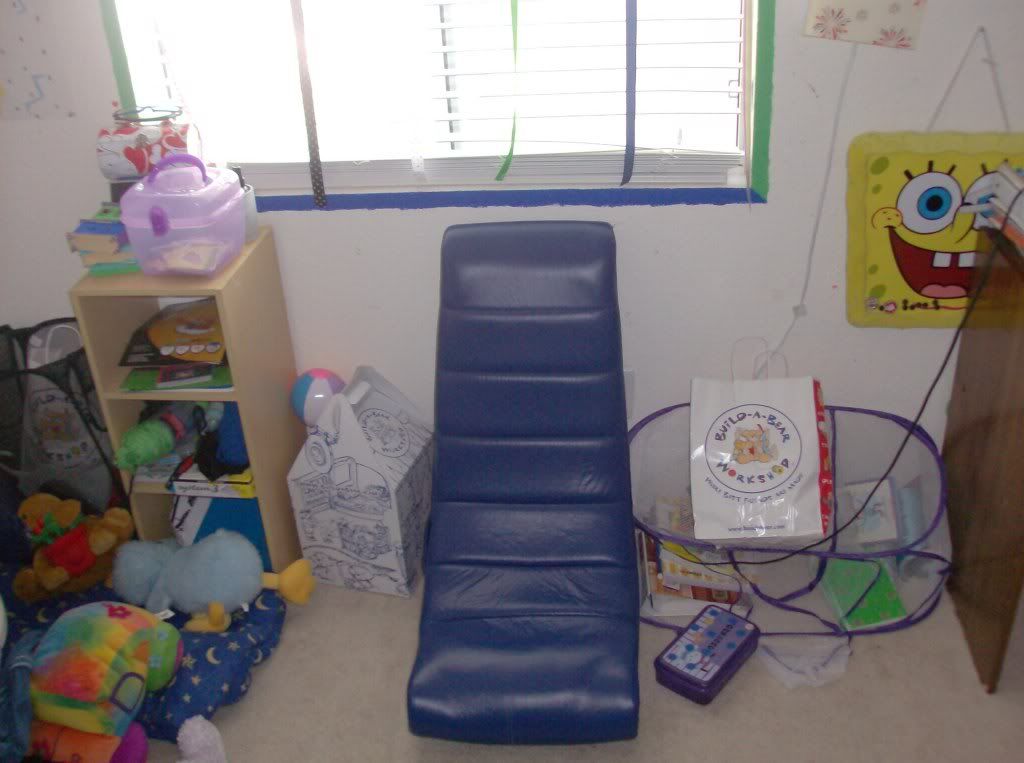 back wall and a rocking chair type thing to sit on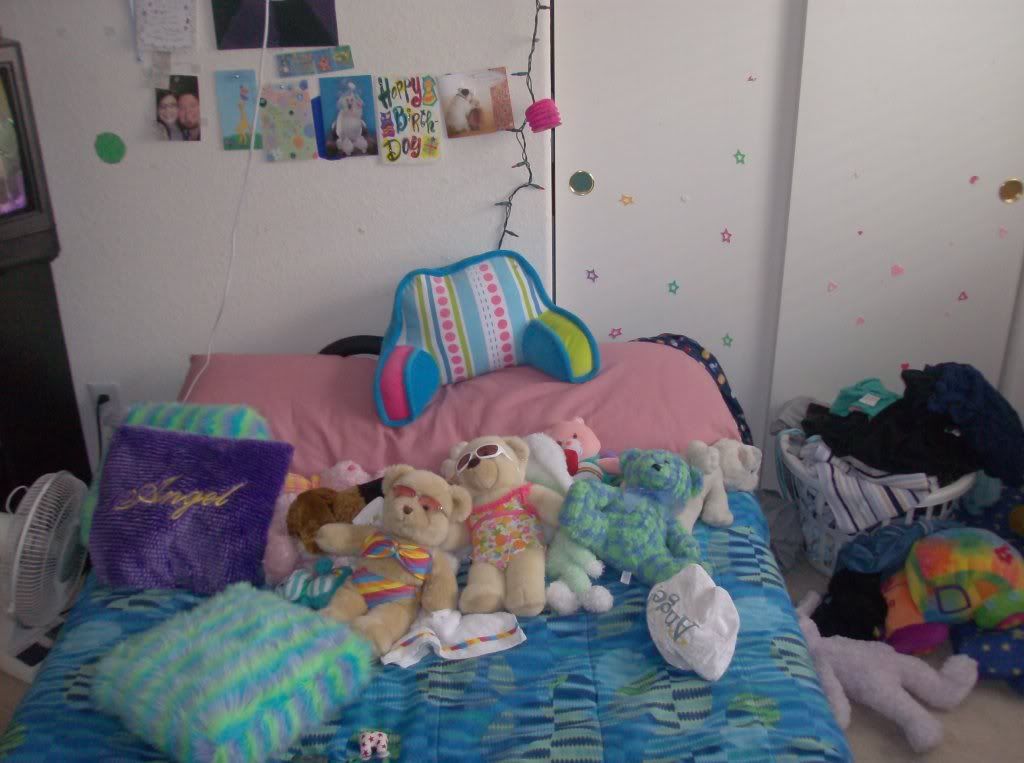 my bed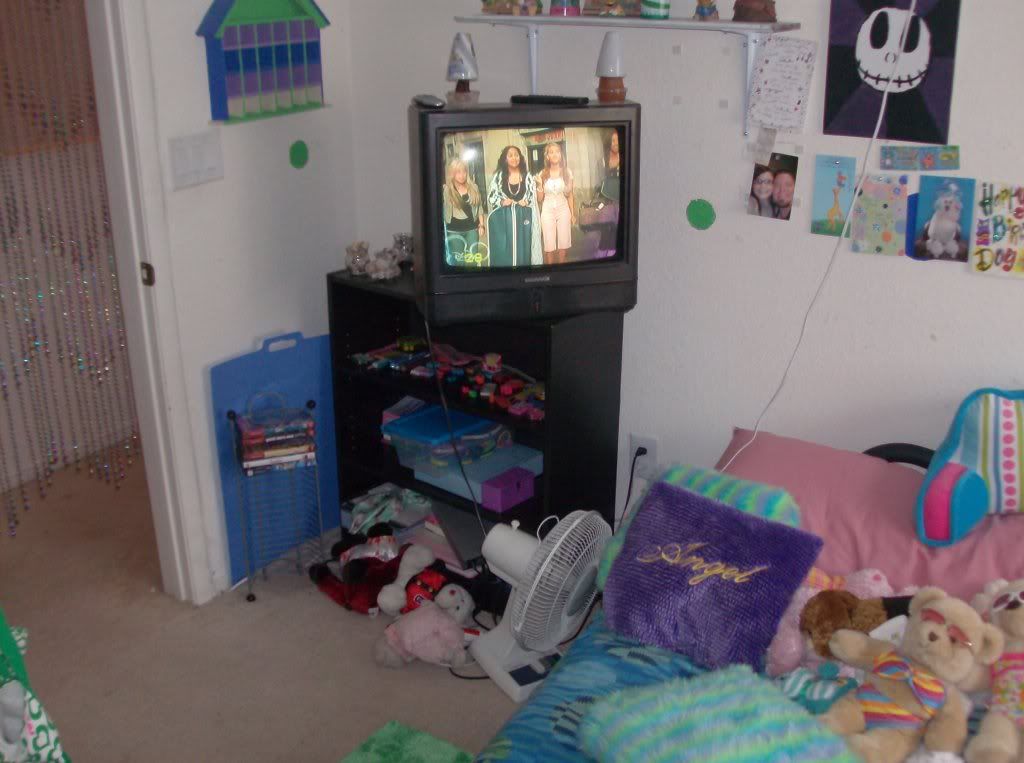 the left of the door
close up of my "girl" corner with perfumes and lotions and stuff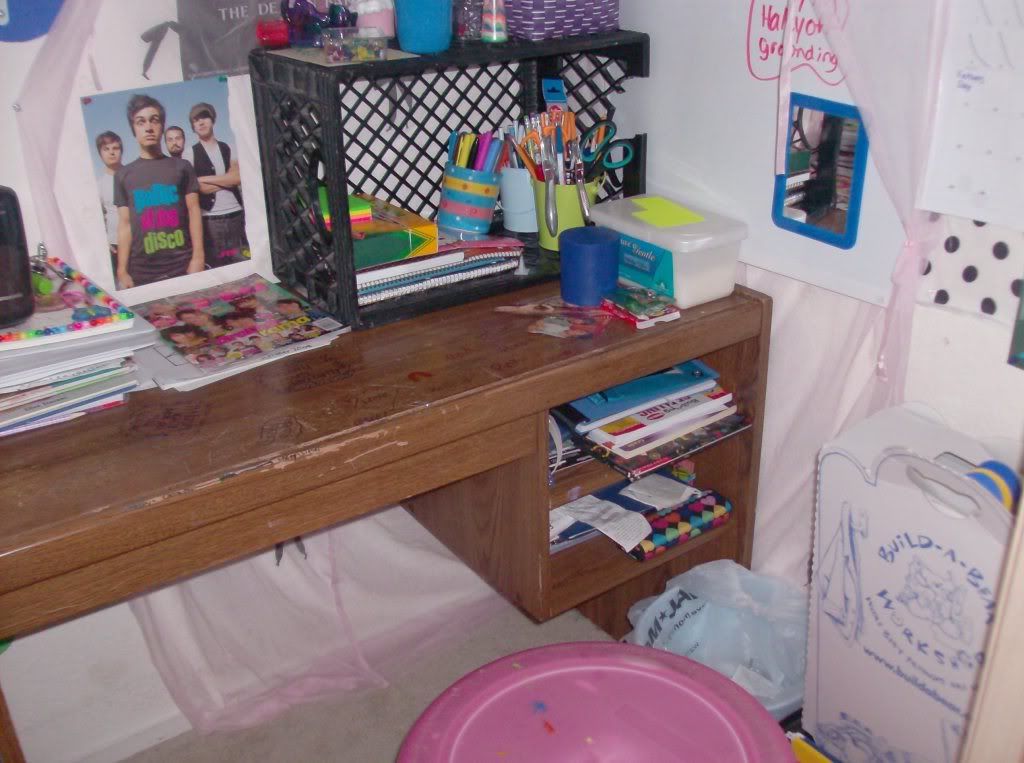 close up of my desk
hope you like my room! and thats it... for now lol bye!