These are projects that have been complete for quite a while, I just never got around to posting them.
First up we have a camisole made out of a toddler's tee I found in a thrift shop. The side panels are a cotton/lycra blend that make it really cozy and shapely. I'd had the yellow stretch lace in my stash for many years, and it was perfect for this project.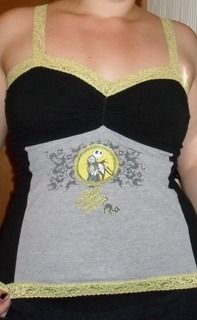 This pair of underpants was made from an old tee, with a plum elastic lace. Elastic lace is my best friend. Having a flocked image on underwear is strange. Most people don't have urges to pet their own behind. I didn't until now. O.o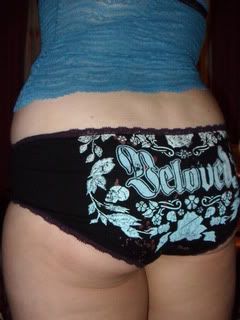 This last little halter is made from a men's cowboy-style shirt. Having pockets on your boobs is highly amusing, though very impractical unless you want to look misshapen. I intentionally frayed most of the edges, and had to add additional snaps so that it wouldn't gape in the front.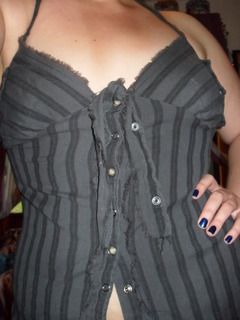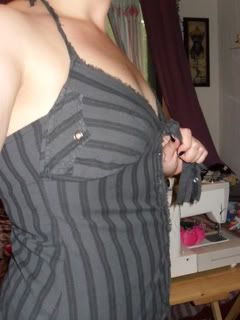 Thank you for looking, comments and criticism are always welcome.