i painted this with acrylic paint on black unprimed canvas...it's a little under 6 feet tall, not including the the black border...
here's the whole thing
and some close ups (sorry for the big pics)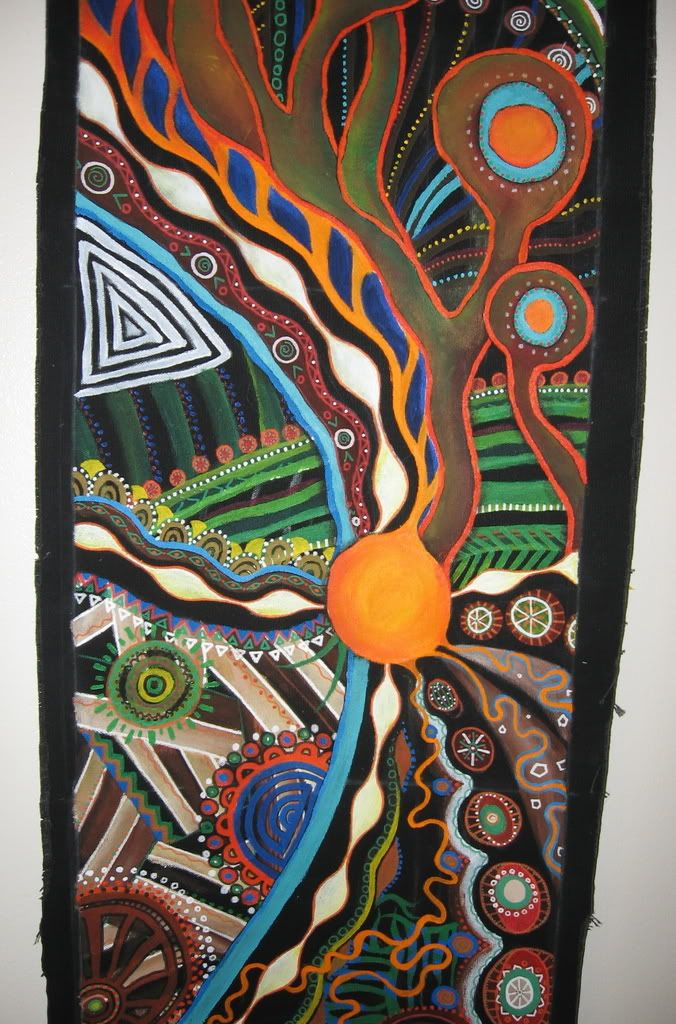 i couldn't hold the camera straight so the pictures are a little warped, but you get the general idea.
and just for reference and because it took me FOREVER (partially because the unprimed canvas soaked up the first layer or two of paint) here's the brush i used:
i'd love any feedback/comments...i've never worked on black before and i liked the process, but like i said it took a ridiculously long time. is this something worth trying again or improving on??
thanks for looking!