Hey everybody! I know, they aren't "THAT" great, but they are still cute and comfy! I don't think I have any action shots, but here are my pictures. I am still new at working the sewing machine and actually sewing, but I am having fun just learning from my mistakes! Comments please!!! Thanks!!!
This shirt I turned into a cute tank top. I chose the main shirt because in the back it reads "Back that ass up" so funny! I added material to the sides, more below and some cute pockets! Straps are adjustable.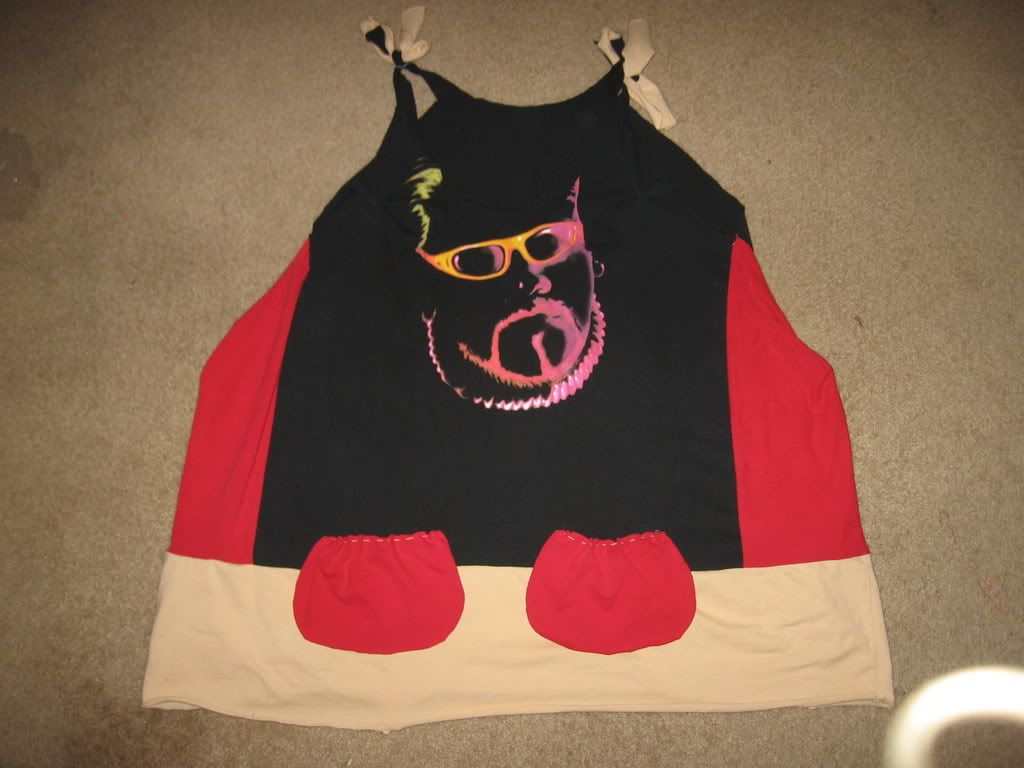 My first recon halter top! I love this top!
Tube Top! It reads "FLASH ME...your pearly whites" hehe.
A recon shirt I made my niece. It was a long sleeve shirt at one point. Now a cute top!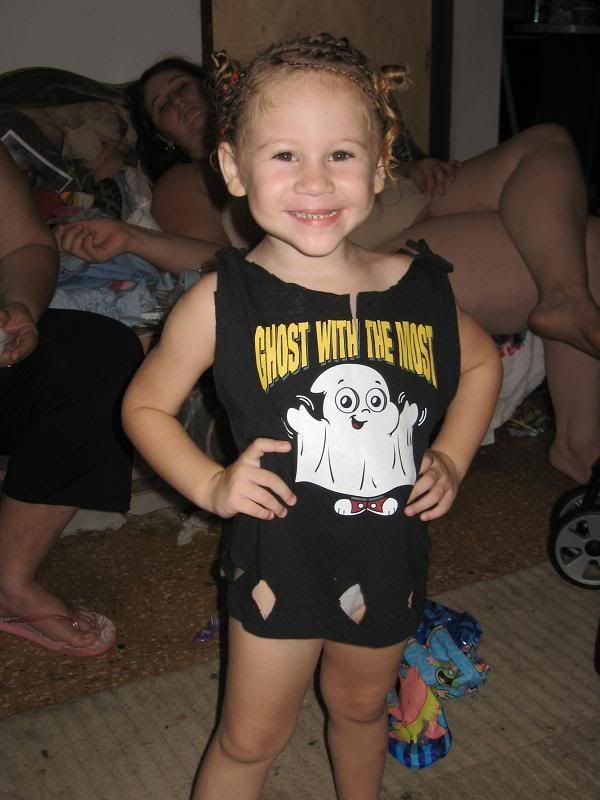 Pajama top turned into gaunlets *sp?* and now I have a sleeveless pajama top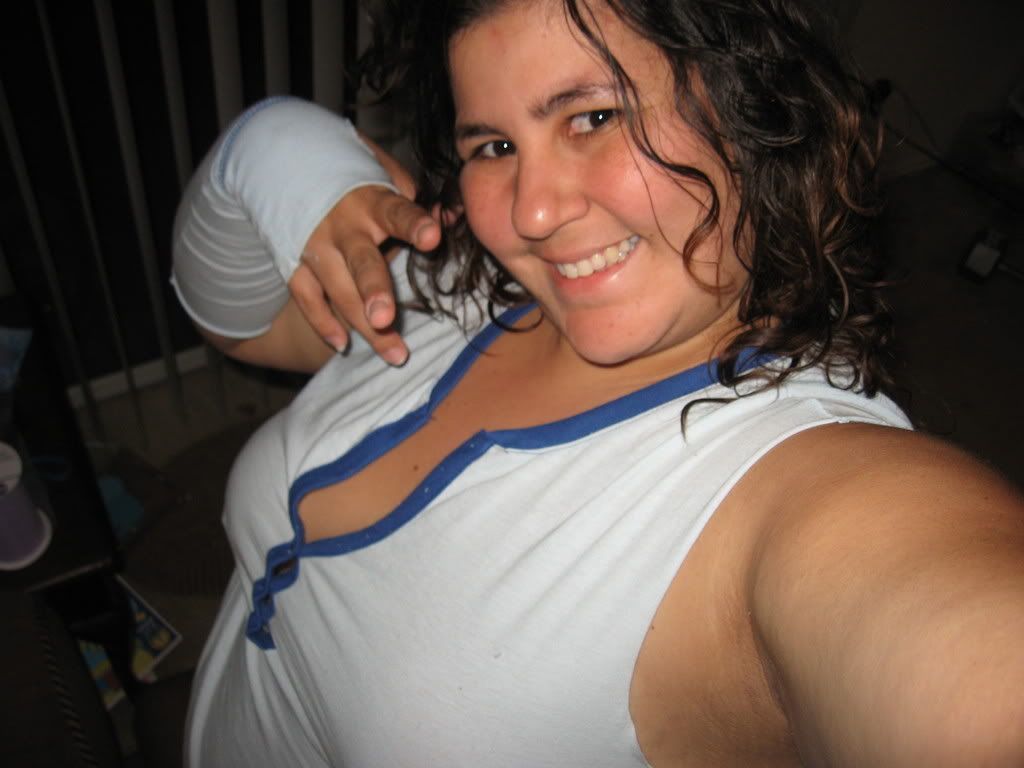 This purse used to be a sweater that belonged to my nephew. It out grew him, so I turned it into a cute tote.
Comments, questions? I had fun! I have more recon shirts, just no pictures yet! hehe. Thanks for looking!
Nancy