Once upon a time there was a girl named Carolyn who was on a bus with a boy named Neil. They were playing the quetion game with their friends Andy and Bethany. One question that changed the game entirely was this one:
"If you could bring back one item from the past, what would it be?"
Andy: The copyrights for the first gun! I'd be a millionare!
Carolyn: A big huge poofy dress like.....Marie Antionette, yeah....a dress...
Neil: You'd never where it, though
Carolyn: Yes I would!
Neil: Where to?
Carolyn: A ball....or a masquerade...or a dance...or school
Neil: Yeah? Would you wear it to prom?
Carolyn: YES!!! That's be soooo cooollll!!!
Neil: Even if nobody else was dressed in costume? I bet you wouldn't
Carolyn: I would. Totally.
Neil: If you can find a Marie Antionette dress, I'll take you to prom so you can wear it.
And the rest, as they say is history.
Carolyn joined forces with the sewing hero, Grandma Beth. Together they reconstructed a goldenrod colored evening gown from the thrift store and made it into the Marie Antionette dress of Carolyn's dreams. Several fittings, pinning, and trips to the fabric store later, this is what they had: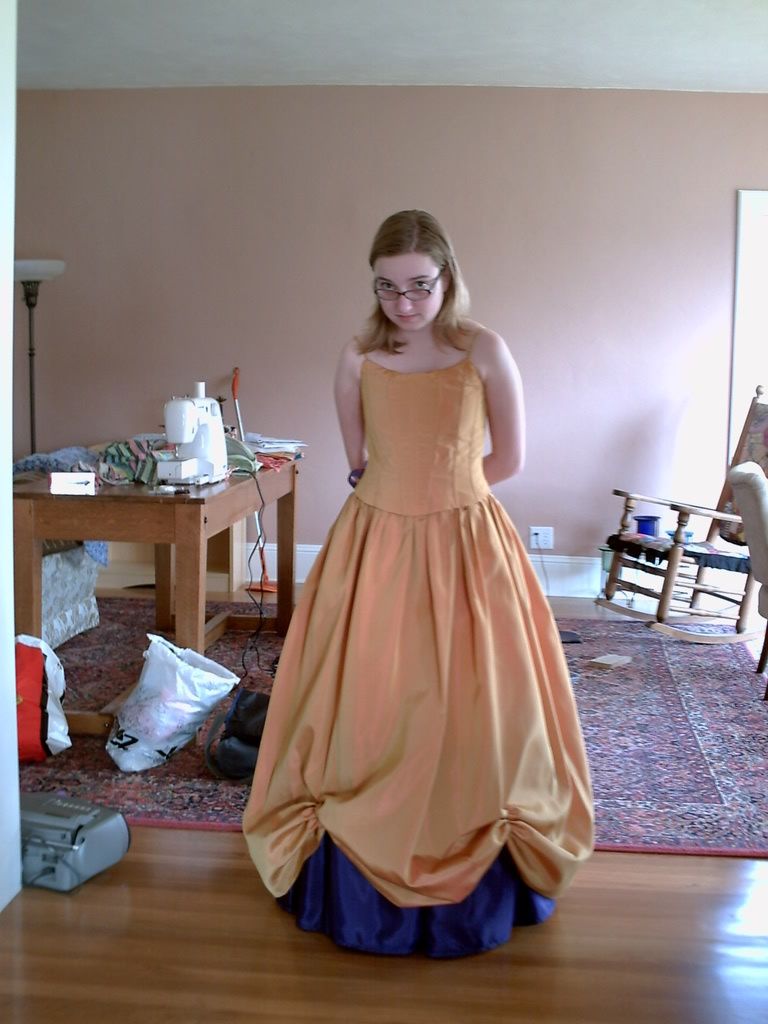 With a custom fitted crinolin underneath the dress (thank you thank you thank you Grandma Beth!)
The inset is purple silk and there are two bows (not shown) above the gathered bits...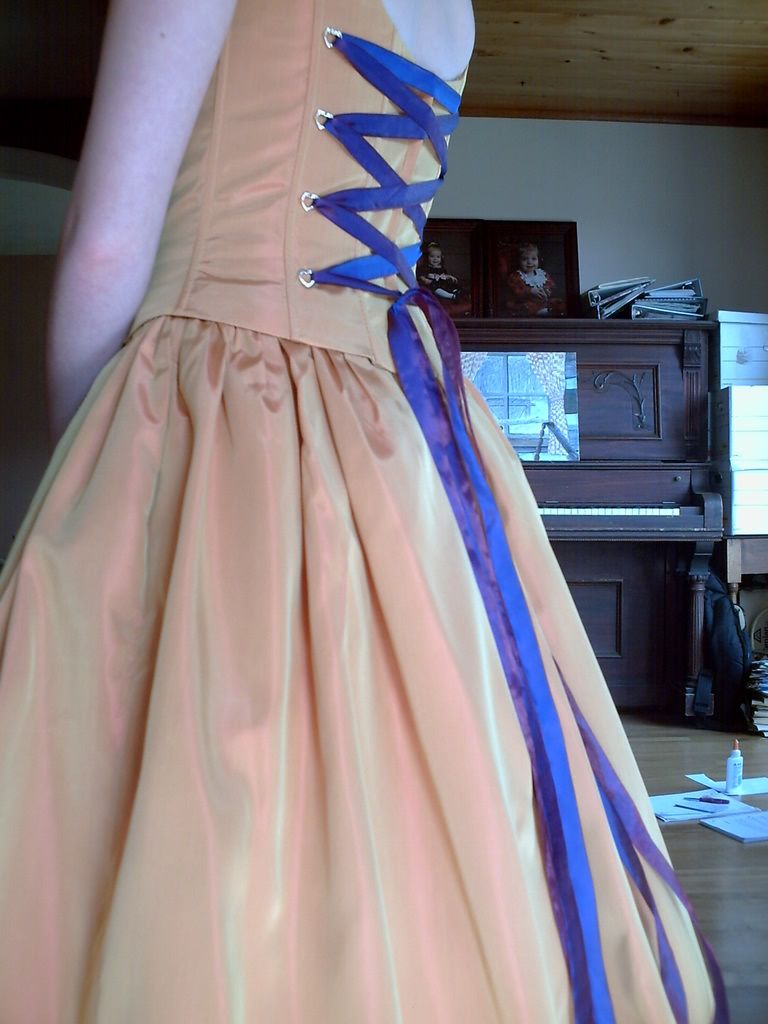 And the back! Tada! Corset!
The dress+hair and make-up=
And although Carolyn tried, she just could not get Neil to dress like King Louis.
But here he is looking dapper in his tuxedo:
The had a wonderful night dancing and dorking around. And so far, life is pretty happy, ever after.
The end.
All my love and dork-y-ness,
Carolyn/Cooby