Yes I love polymer clay amoung other things. I like the fact that I can make one of a kind designs and color mixes etc.
I made a focal bead out of polymer clay, embellished with some shimmering powder, baked it according to manufacturers label and loved the final result.
What to do with a single bead...didn't take me long to come up with the idea to create a jewelry set around my bead.
Below is a link to a photo of my set. I hope you enjoy it.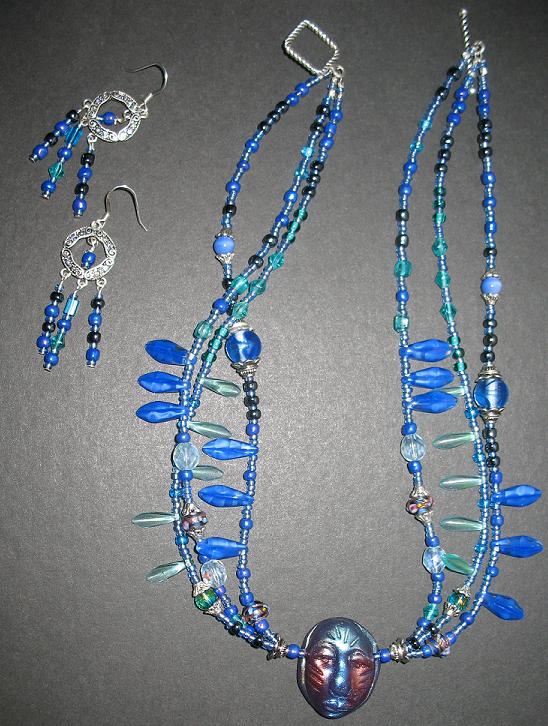 Have a great weekend