I honestly don't think in all my 34 years of life that I've watched a football game. My husband is from Louisiana though and as soon as I found out that the Saints were in the bowl, I was on a mission to throw a great party for him!
The invites: These I made using a graphic i found online and I put my husbands head on the football player for an added smile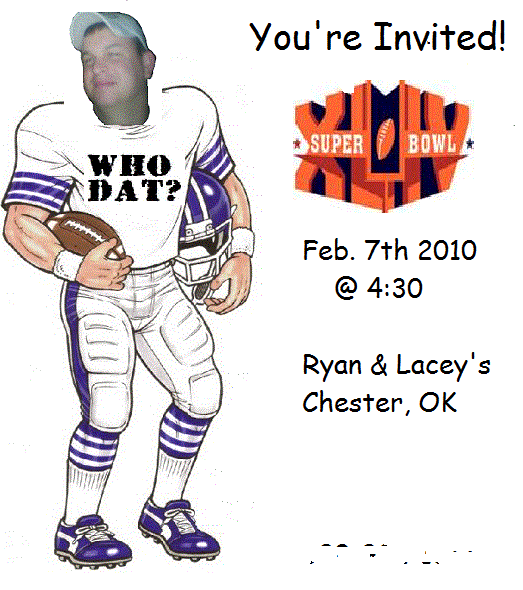 Food: I made a smple cherry pie football using pre-made pie dough and cherry pie filling, I dumped the filling in, put the top on and cut out a football shape then put some slits and extra dough on the side and topped with egg white and sugar
These football truffles were a huge hit, I got the idea and recipe from
http://www.bakerella.com
it is oreos and creamcheese mixed together
then dumped in chocolate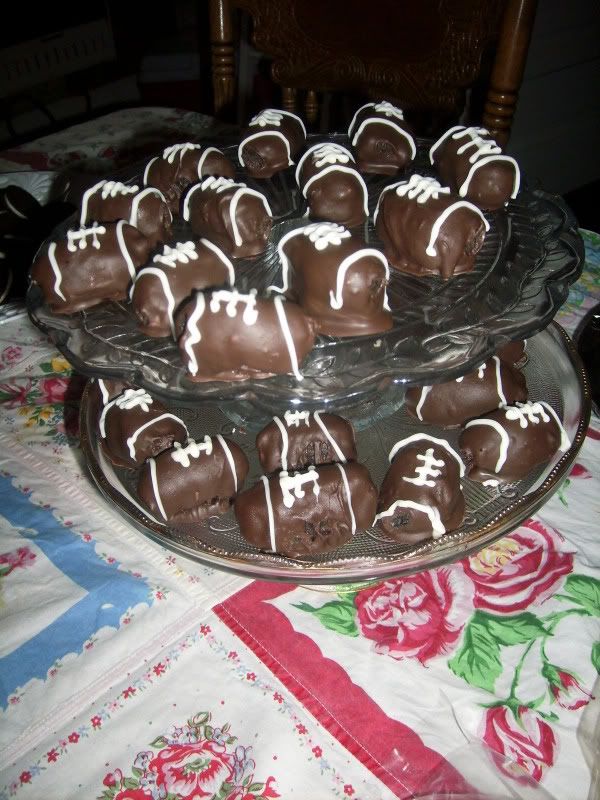 bought these because i didn't have time to make them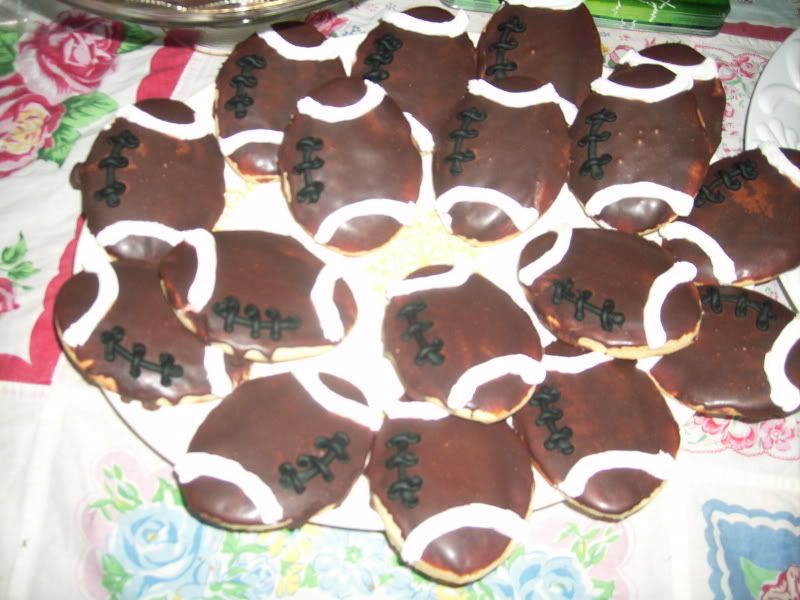 and I made a humongous pot of chili and hubby made sliders
This is the hanging thingie that I made with the hubby graphic and
the letter templates I found at
http://www.marthastewart.com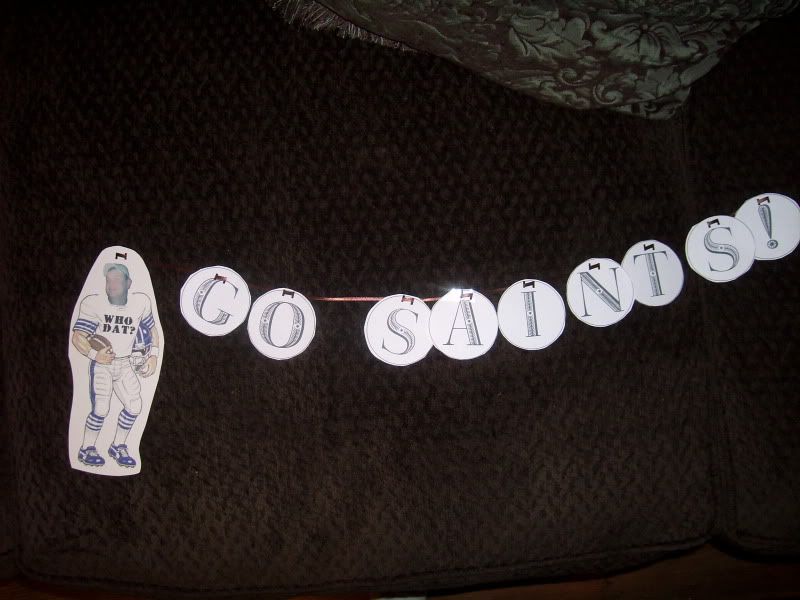 anyway...just wanted to show ya how i did it maybe it will help someone next year!
everyone had fun and the best part was hubby's team won WOOHOO!