All wrapped up so pretty!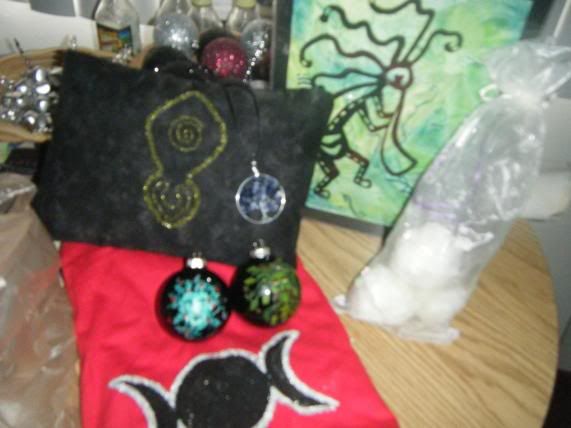 Everything all together & unwrapped.
A beautiful Kokopelli painting. This totally wowed me!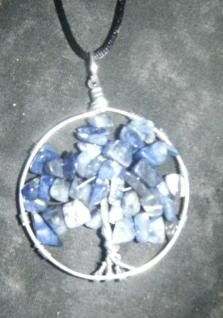 I got a tree of life pendant in sodalite!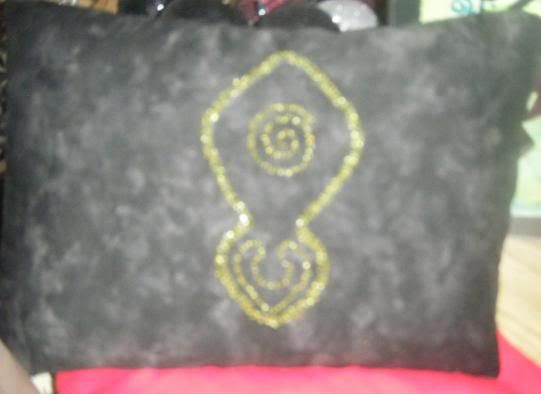 Goddes pillow. Its done in lime green beading Icouldn't get my flash right so its kinda blurry.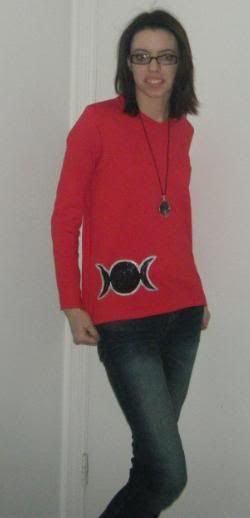 Action shot of the shirt and pendant
My Yule Gift! I love these they are absolutely gorgeous! (and my tree has black ornaments so they match perfectly!)
Thanks soo much Luna everything is gorgeous!
She also made some lavender bath fizzies for me those are in the group shot but I couldn't get a very good shot of them by themselves.