.if you love mint and chocolate, then these are the cookies for you. .the recipe calls for pecans but this time i used macadmia nuts. .they turned out just as great as ever. .i absouletly love these cookies. .with these cookies i always slightly under cook them because my boyfriend LOVES soft cookies. .here are some pics of the cookies. .suggestions and comments are always welcomed.
.in the bowl.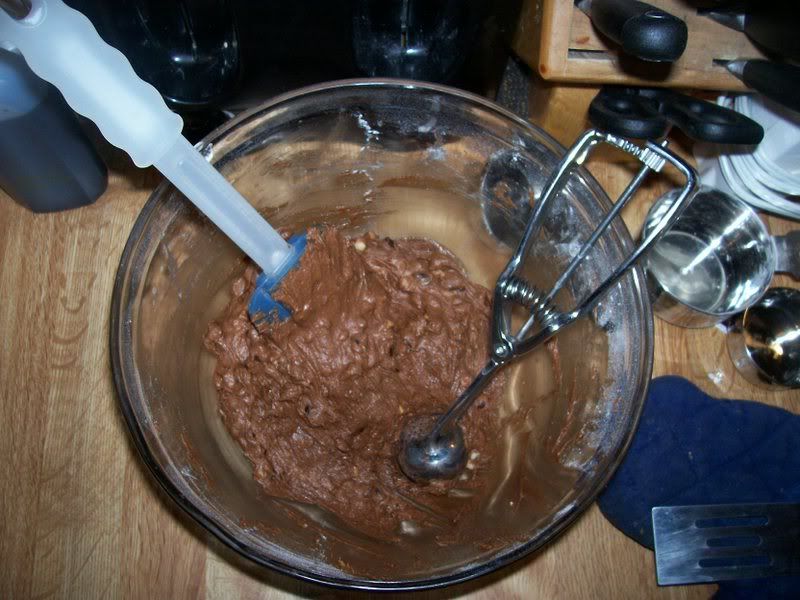 .on the cookie sheet.
.right outta the oven.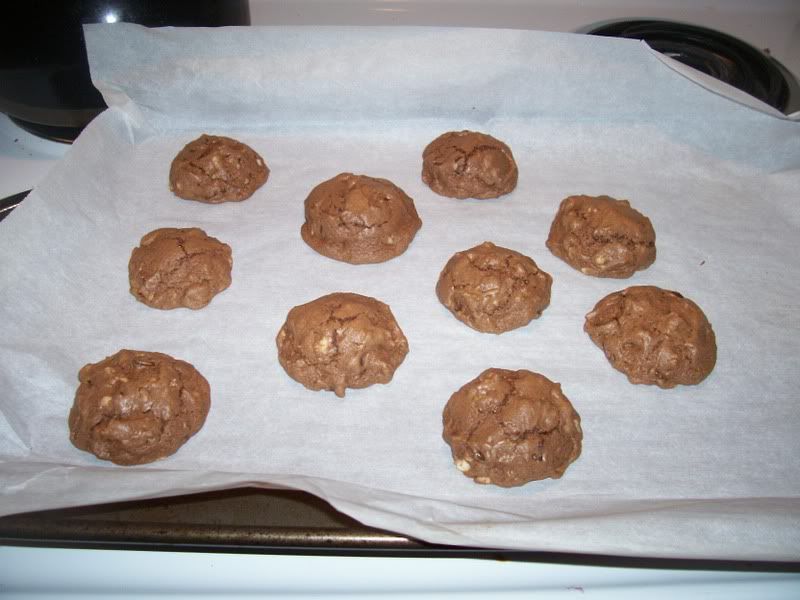 .outta this world cookie.